The third Qualifying round of the 3rd season of the Amateur Singing Contest with John Santos
The CONTESTANTS...
Juvenile
1. Jordan Pereira - Paixão (Rui Veloso)

2. Nancy Marques - Cidade Até Ser Dia (Anabela)

3. Soraya Martins - Bubbly (Colbie Caillat)

4. Claudia Pereira - Rosa Branca (Popular)
5. Emily Ferreira - What About Love (Heart)
Adult
6. Brian Vasconcelos - Mestre De Culinaria (Quim Barreiros)

7. Sara Marques - Lenda Da Fonte (Popular)

8. George Marques - La Camisa Negra (Juanes)
9. Joe Santos - New York, New York (Frank Sinatra)

10. Monica Fita - From This Moment (Shania Twain)
11. Mario Carneiro - Baile Da Paroquia (Rui Veloso)
12. Linda Canhas - Against All Odds (Phil Collins)

13. Roger Leal - Agarra Que É Bom (Fernando Correia Marques)
THE JUDGES...
Tony Gouveia is a singer/songwriter with more than 10 albums recorded, including one released by Polygram Records. He has sung and played in various bands but is most well-known as the frontman of Tabu... thanks for being here Tony
Victor Martins is a singer who also plays trumpet and drums. He has been a member of various bands over the years, most recently Ritz. This year he released his first solo album... thanks Victor
Paul Do Carmo plays piano, drums and is an accomplished bassist/vocalist. He has recorded 3 albums and is currently preparing for the release of an album with his current band "Forces" in early '09... thanks Paul
Januario Araujo plays saxophone and guitar. He plays both viola and baixo for fado and has backed up many famous fadistas including Ida Castro, Carlos Macedo, Alexandra and Vasco Rafael, just to name a few. He also builds classical and Portuguese guitars... thanks Januario
Fatima Ferreira is a respected singer and actress who has been performing for more than 37 years. She has released many albums with great success and her songs "Adeus A Vida" and "Emanuel" were #1 hits. She has performed around the world... thanks Fatima
Henrique Cipriano is a singer who has been performing for the past 20 years both as a solo artist and with his band Black Tulip. He has released 2 albums and has performed in many countries around the world... thanks Henrique
John Santos is our musical director and founder of this contest.
_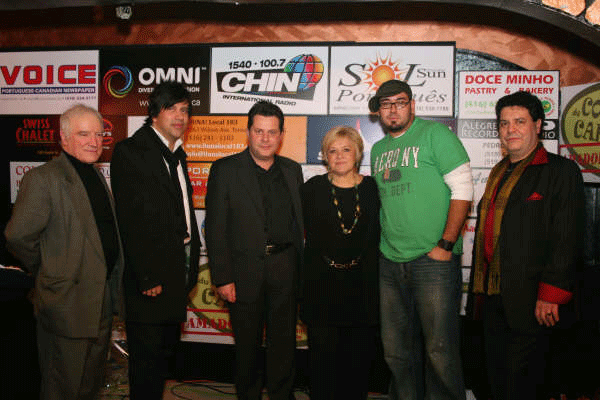 Behind the scenes we have:

- Tony Camara, Melanie Camara and Lisa Santos, who will be taking care of counting the ballots, among other things.
- Onofre Duque, the contest's official photographer.
- Joe & Adroalda of Silvestre Video will be taping the night's events.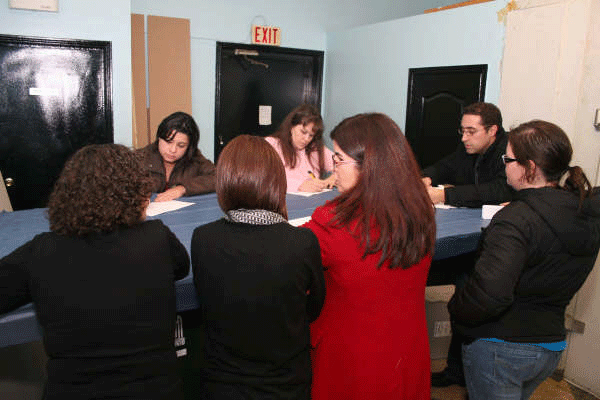 _
We'd like to thank Portugal Bar & Lounge for hosting this round of the contest. Remember that the contest will be staying here at Portugal Bar & Lounge for January instead of going to Arsenal Do Minho. February we'll be at Casa Dos Açores and back to Casa de Madeira for the Final Qualifying round as well as the Grand Finale. Thanks to all the clubs for participating in this event. this event.
...and the WINNERS are:
Juvenile
Nancy Marques - Cidade Até Ser Dia (Anabela)

Emily Ferreira - What About Love (Heart)