Semi-Final of the 3rd season of the Amateur Singing Contest with John Santos
The CONTESTANTS...
Juvenile

1. Marissa Gilson - qualified with Somewhere Out There
- I Can See Clearly Now (Johnny Nash)

2. Claudia Pereira - qualified with That's The Way It Is
- Solta-Se Um Beijo (Ala Dos Namorados)

3. Sandra Nogueira - qualified with Salsa
- How Do I Live (Leann Rimes)

4. Nancy Marques - qualified with Cidade Até Ser Dia
- I'm Gonna Getcha Good (Shania Twain)

5. Melissa DaCosta - qualified with Hopelessy Devoted To You
- One Heart (Celine Dion)

6. Emily Ferreira - qualified with What About Love
- I Wanna Dance With Somebody(Whitney Houston)

7. Kayla de Brito - qualified with I Drove All Night
- Angels (Jessica Simpson)

8. Jordan Pereira - qualified with New York, New York
- Chico Fininho (Rui Veloso)

Adult

9. Elisabete Soares - qualified with Up
- A New Day Has Come (Celine Dion)

10. Paul Soares - qualified with Hurt So Good
- Amor Sem Limite (Roberto Carlos)

11. George Rengifo - qualified with La Camisa Negra
- Si Tu Te Vas (Enrique Iglesias)

12. Stephanie Pascoal - qualified with Stick Wit You
- I Will Love Again (Lara Fabian)

13. Joe Santos - qualified with My Way
- Eu Tenho Dois Amores (Marco Paulo)

14. Maria Oliveira - qualified with Chamar A Musica
- Total Eclipse Of The Heart(Nikki French)

15. Mario Carneiro - qualified with Baile Da Paroquia
- Jardins Proibidos (Paulo Gonzo)

16. Rita Francis - qualified with Lusitana Paixão
- Flashdance (Irene Cara)

17. Ramiro Lopes Sansa - qualified with Cinderela
- Portuguesa Bonita (José Cid)

18. Monica Cidade - qualified with My Heart Will Go On
- Strong Enough (Cher)

19. Sara Marques - qualified with Lenda Da Fonte
- Believe (Cher)

20. Brian Vasconcelos - qualified with Mestre De Culinaria
- Depois Dessa Noite (Mikael Carreira)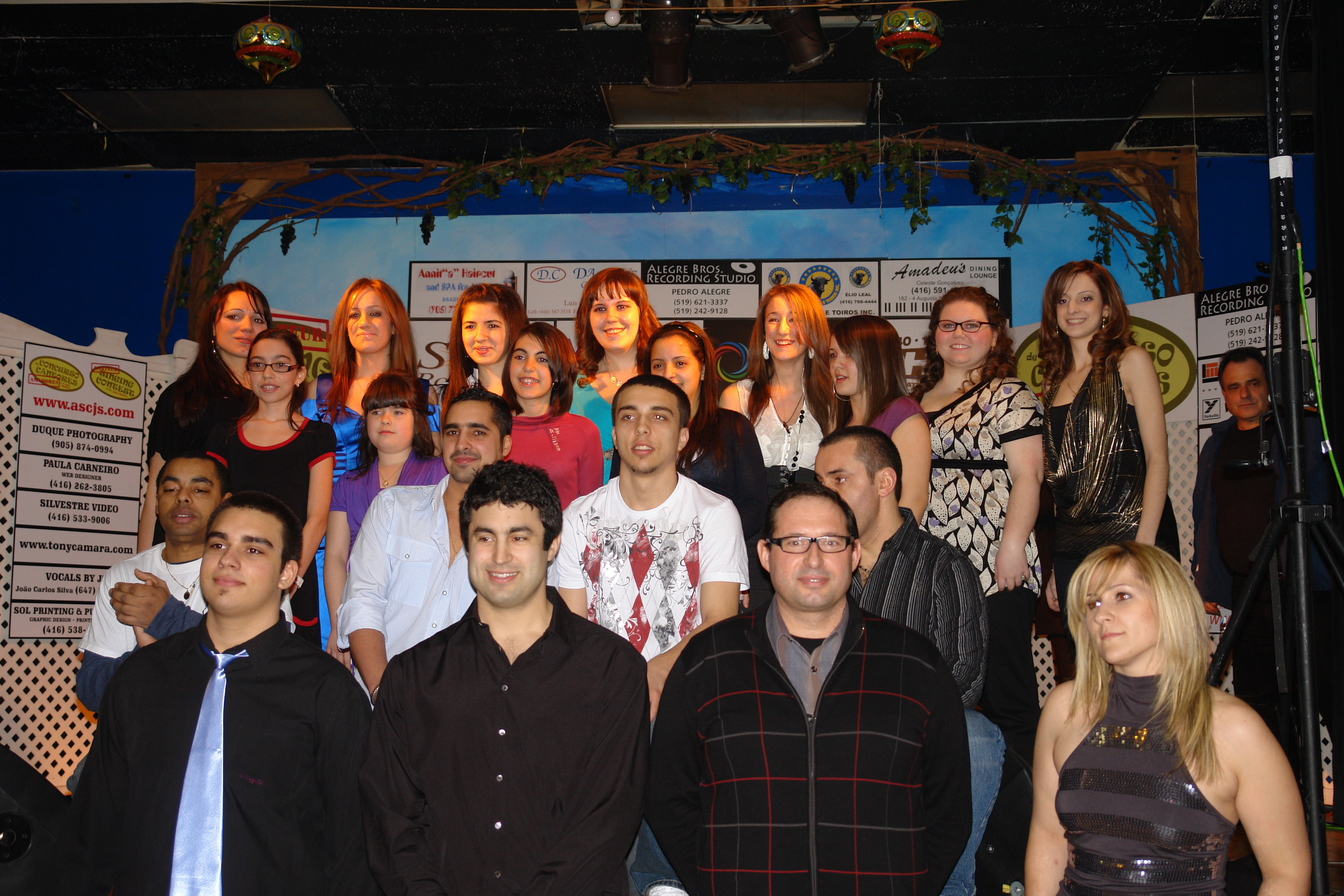 THE JUDGES...
Mano Belmonte is a professional singer, actor and recording artist. He began performing as a child in Portugal and has been a member of the artistic community here in Toronto for more than 30 years.
Miguel Domingos is a musician who plays many different instruments. He is also a singer, music teacher and conductor who has been the "maestro" to some of the Portuguese concert bands in Toronto. He's been leading the Banda Do Senhor Santo Cristo for the last 17 years.
Fatima Ferreira is a respected singer and actress who has been performing for more than 37 years. She has released many albums with great success and her songs "Adeus A Vida" and "Emanuel" were #1 hits. She has performed around the world.
Paul Do Carmo plays piano, drums and is an accomplished bassist/vocalist. He has recorded 3 albums and is currently preparing for the release of an album with his current band "Forces" in early '09.
John Neves is a vocalist and a recording artist who has acheived much success over the years as both a solo entertainer and the leader of various bands.
Nicole McCallum is from Canadian Talent Development with XM Satellite Radio. She has done work with the Juno Awards, East Coast Music Awards, Just for Laughs, House of Blues/LiveNation, EMI music Canada and much more. She is also a singer with experience in musical theatre, jazz, rock and opera.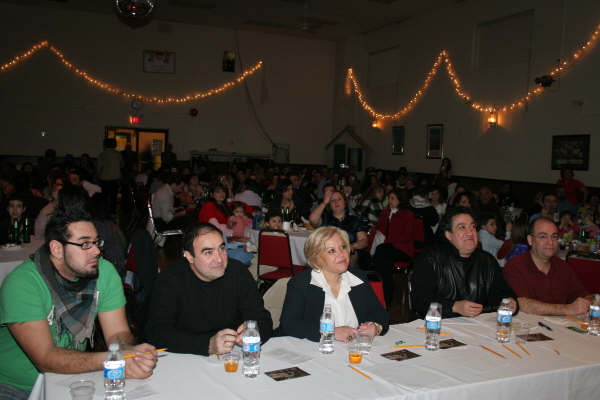 _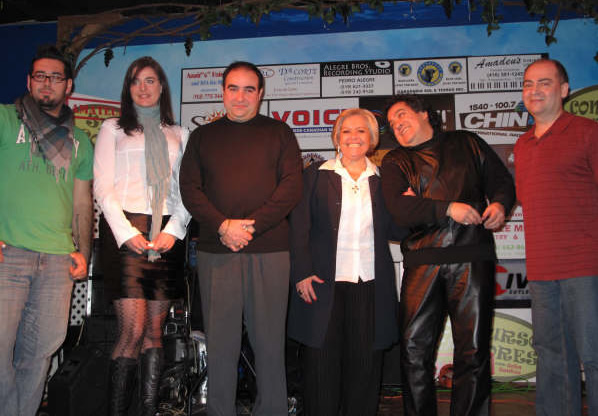 Thanks again to all the judges for coming out and giving us a hand. And thanks to everybody else for helping to pick our finalists.
Behind the scenes we have:

- Lisa Santos and proud new parents Tony & Melanie Camara, who will be taking care of counting the ballots, among other things.
- Onofre Duque, the contest's official photographer.
- Joe & Adroalda of Silvestre Video will be taping the night's events.
- Paula Carneiro has designed the website for the contest.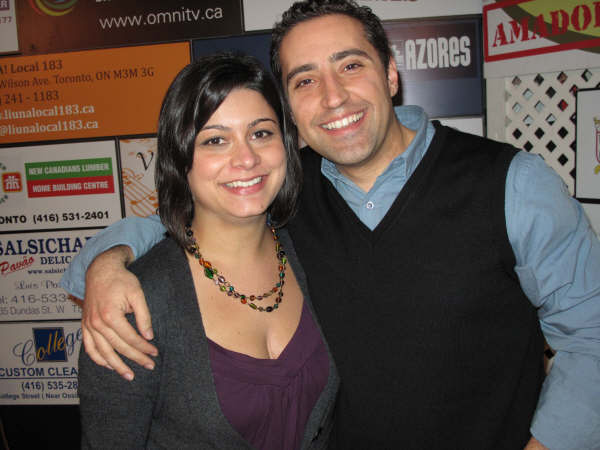 _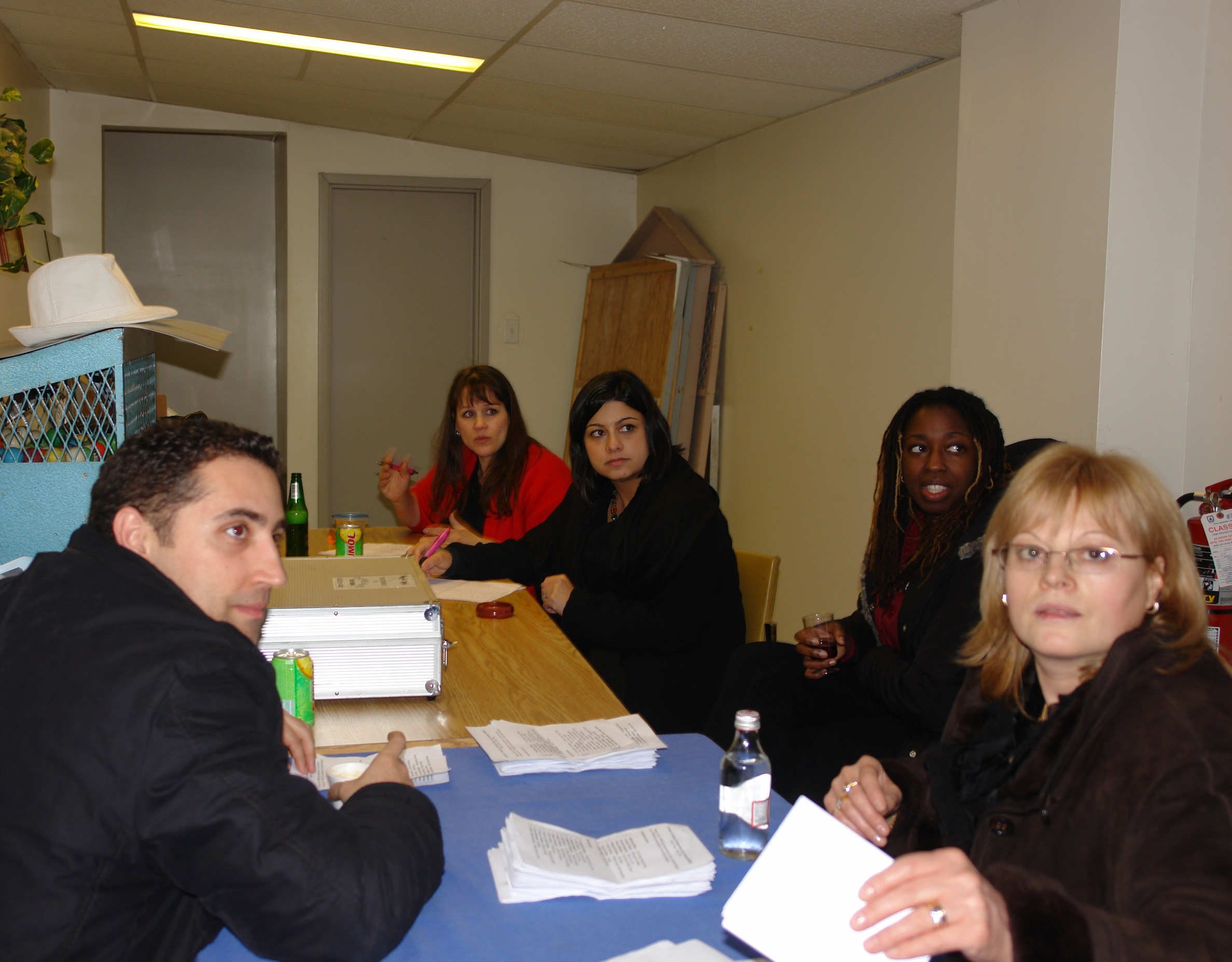 John Santos is our musical director and founder of this contest. MC - João Carlos Silva.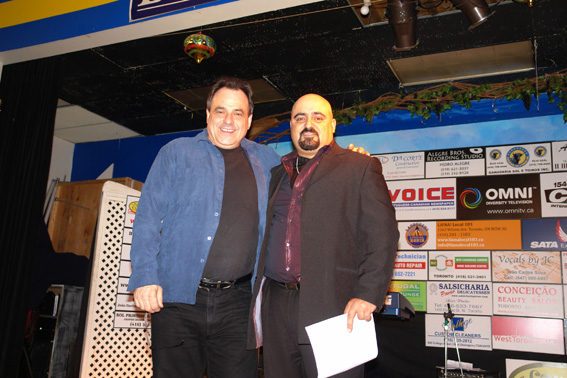 _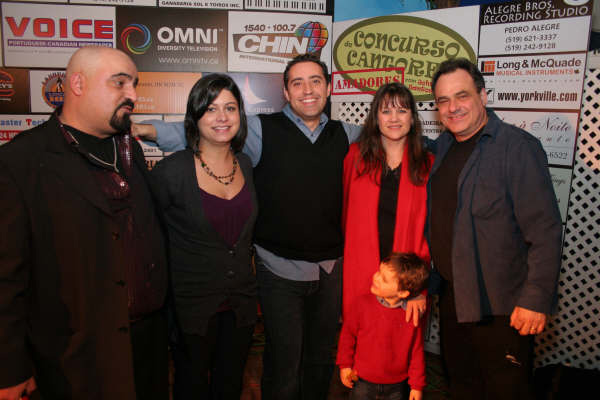 We'd like to thank Casa da Madeira for hosting this round of the contest. April 18 we'll be at Casa da Madeira for the Grand Finale. Thanks to all the clubs for participating in this event.
We had with us one of the Finalists from last year's contest, Clara Santos. Clara is recording an album at Alegre Brothers Recording Studios and she will be releasing her CD on May 23 at Liuna Station in Hamilton.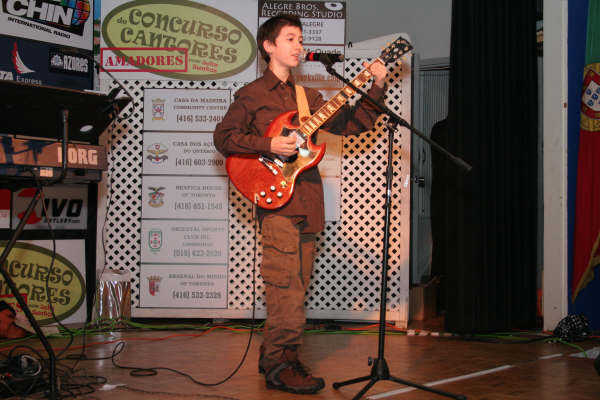 We're also happy to had the winner of last year's Juvenile category, André Carneiro to perform for you. He is currently preparing for the release of his CD titled Mosaicos, sponsored & recorded at Alegre Bros. Recording Studios and on which he also plays guitar and drums. The CD release party will be held here at Casa Da Madeira on May 2.
...and the WINNERS are:

The finalists for the 3rd ASCJS in random order are:

Juvenile

Claudia Perreira - Solta-Se Um Beijo (Ala Dos Namorados)

Melissa DaCosta - One Heart (Celine Dion)

Emily Ferreira - Wanna Dance With Somebody(Whitney Houston)

Kayla De Brito - Angels (Jessica Simpson)

Jordan Pereira - Chico Fininho (Rui Veloso)

Adult

George Rengifo - Si Tu Te Vas (Enrique Iglesias)

Stephanie Pascoal - I Will Love Again (Lara Fabian)

Ramiro Lopes Sansa - Portuguesa Bonita (José Cid)

Monica Cidade - Strong Enough (Cher)

Sara Marques - Believe (Cher)