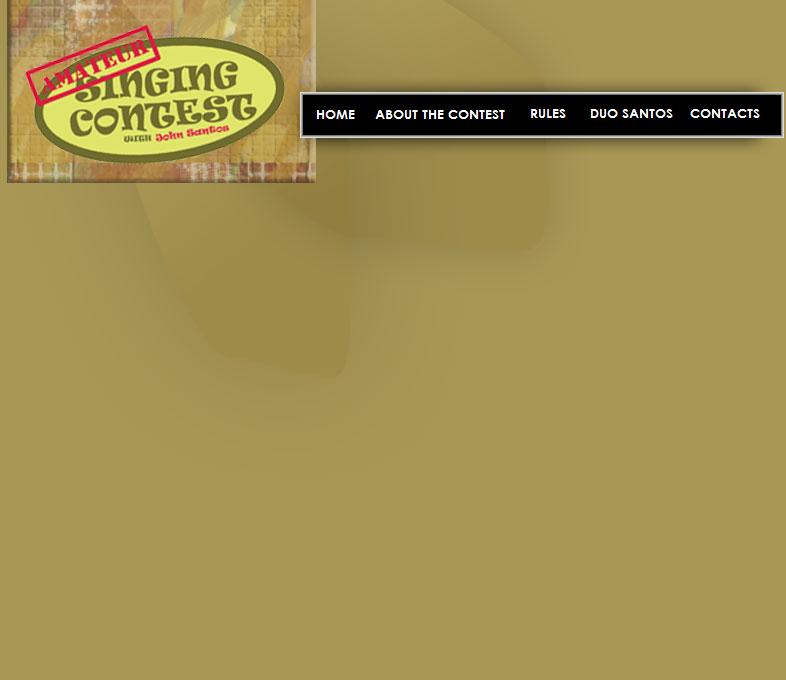 FIRST QUALIFYING ROUND OCTOBER 2011
Welcome to the first Qualifying round of the 6th season of the Amateur Singing Contest with John Santos,
The CONTESTANTS...
Juvenile
1. JACOB EWANIUK - Just the Way You Are
2. RAQUEL SKILICH - Angels
3. PATRICK LOPES - Naturally
4. KRISTIN DA SILVA - I Have a Dream
5. SOPHIA EWANIUK - Someone's Watching Over Me
6. MAITHRIE GANGODAWILA - Eyes Wide Shut
7. MELANIE FRADE - Perfect
8. ANGELISA HATFIELD - Price Tag
9. ALESSANDRA LONGSHAW - Hurt

Adult

10. DAVIED ANTHONY - Me & Mrs. Jones
11. KATHERINE DA SILVA - No Dia Em Que Sai Da Casa
12. MELANI MIGUEL - Unakkená Naan (Unfaithful)
13. MICHELLE MORGADO - Black Horse & a Cherry Tree
14. STEPHANIE WOJTOWICZ - Chce Zatrzymac Ten Czas
15. SUZANNE MEDEIROS - Rehab
16. MELANIE COSTA - Beautiful
17. ASHLEY ELLIOTT - Kerosene
18. RAISA FREGONESI - Destinazione Paradiso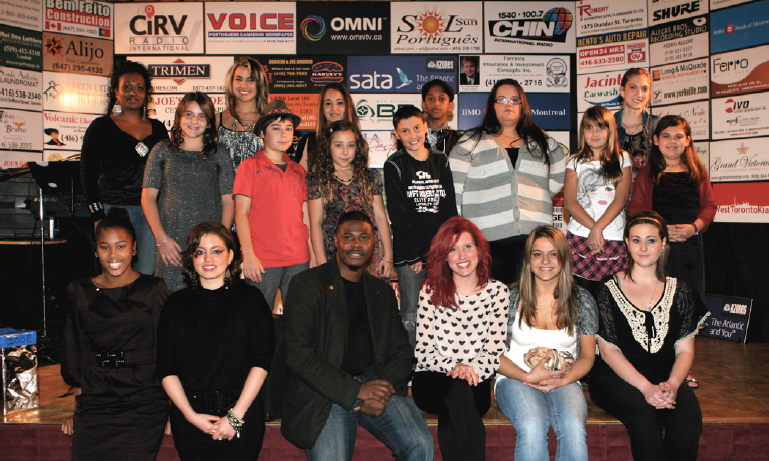 L-R: back row - Melani Miguel, Stephanie Wojtowicz, Melanie Frade, Maithrie Gangodawila, Ashley Elliot. Middle row - Rachel Skilich, Jacob Ewaniuk, Sophia Ewaniuk, Patrick Lopes, Katherine da Silva, Angelisa Hatfield, Kristen da Silva. Front row - Alessandra Longshaw, Raisa Fregonesi, Davied Anthony, Melanie Costa, Suzanne Medeiros, Michelle Morgado
The JUDGES...
Nancy Costa has been a singer/songwriter for the last 13 years. She is currently recording 2 CDs, one of Fado and one of pop. She also won the CIRV FM Song Festival 3 times.

Tony Gouveia is a singer/songwriter with more than 10 albums recorded, including one released by Polygram Records. He has sung and played in various bands but is most well-known as the frontman of Tabu.

Rosario Arceis an award winning recording artist and actress originally from Bolivia. She began singing and performing on radio at a very early age. In 1987, she won the title of "Talent of the Year" in her homeland.

Henrique Cipriano is a singer who has been performing for more than 20 years both as a solo artist and with his band Black Tulip. He has released 2 albums and has performed in many countries around the world.

Hernani Raposo is a musician, composer, arranger, conductor and producer. He owns Midi-Tech Studios and is one of the most sought after producers in the Portuguese community. Hernani also works with many international recording artists, having earned 3 platinum records with Mexican record company, Discos Musart. Currently most of his live performances are devoted to playing the Portuguese guitar for Fado. The 1st place winners in both categories of this contest will be recording their CD at Hernani's Midi-Tech Studios.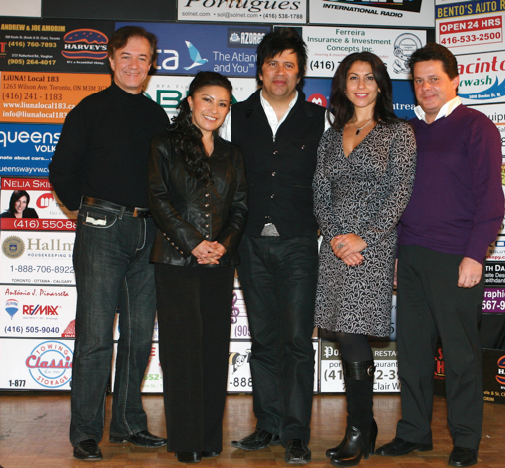 L-R: Hernani Raposo, Rosario Arce, Tony Gouveia, Nancy Costa, Henrik Ciprinano
...and the WINNERS are:
Juvenile
Alessandra Longshaw - Hurt
Melanie Frade - Perfect
Adult
Stephanie Wojtowicz - Chce Zatrzymac Ten Czas
Raisa Fregonesi - Destinazione Paradiso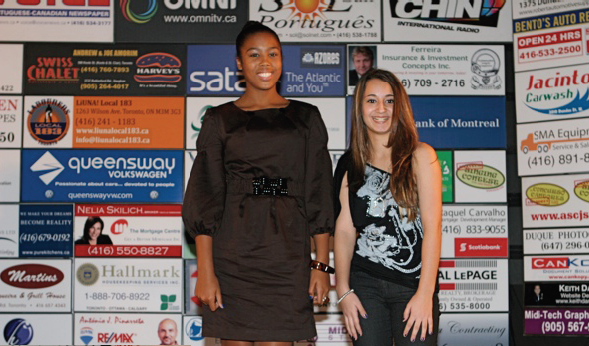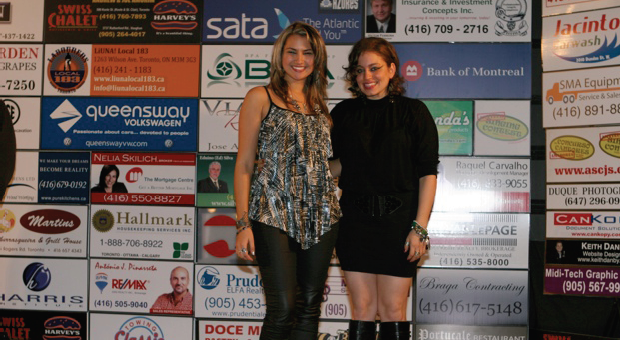 Videos:
ASCJS on "Vamos Ao Bailinho" - 1st Qualifying Round - October 26, 2011