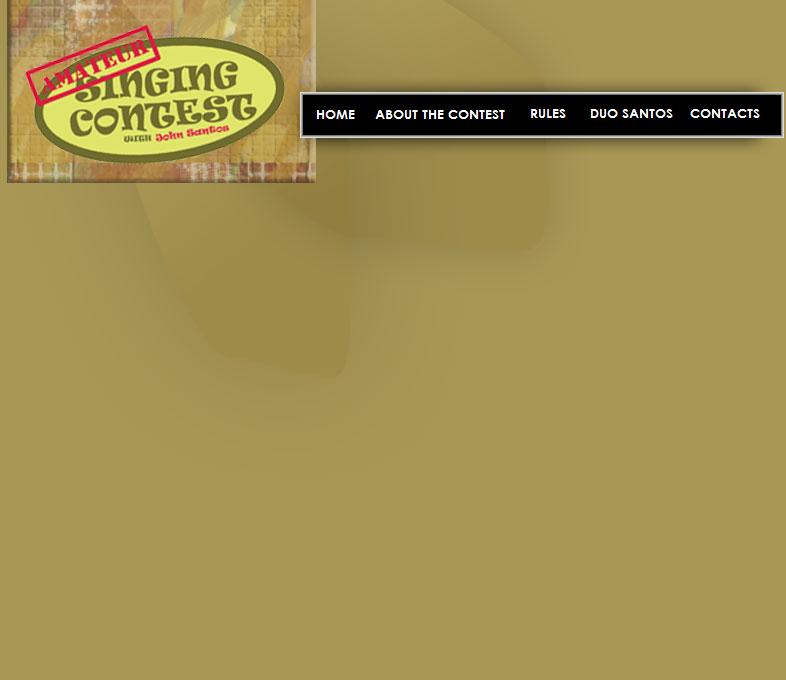 FIRST QUALIFYING ROUND SEPTEMBER/OCTOBER 2010
Welcome to the first Qualifying round of the 5th season of the Amateur Singing Contest with John Santos,
The CONTESTANTS...
Juvenile:
1. Portuguese - When I Look At You (Miley Cyrus) - Tania Barbosa
2. Portuguese - That Thing You Do (The Wonders) - Marco Antonio Pinarreta
3. Portuguese - Impossible (Shontelle) - Melanie Frade
4. Portuguese - American Honey (Lady Antebellum) - Carina Daponte
5. Portuguese - Hallelujah (Leonard Cohen) - Soraya Martins
7. Italian - Naturally (Selena Gomez) - Celina Melo
8. Portuguese - Hot N Cold (Katy Perry) - Brandon Almeida
Adult:
9. Portuguese - Earth Song (Michael Jackson) - Kelly Moniz
10. Portuguese - Amanhã da Manhã (As Doce) - Amanda Mota
11. Irish/Canadian - Breakaway (Kelly Clarkson) - Erin Lavery
12. Portuguese - Forever And Always (Shania Twain) - Melanie Costa
13. Arabic/Indian descent - I Will Always Love You (Whitney Houston) - Caroline Covindon
14. Portuguese - One Heart (Celine Dion) - Suzanne Medeiros
15. Italian - Con Te Partiro (Andrea Bocelli) - Alyssa Paonessa
17. Portuguese - Sonhos de Menino (Tony Carreira) - Brian Vasconcelos
18. French Canadian - This Love (Maroon 5) - Jerry Vause
19. Zimbabwean - Superwoman (Karyn White) - Coleen Mujikwa
20. Portuguese - A Thousand Miles (Vanessa Carlton) - Marissa Rodrigues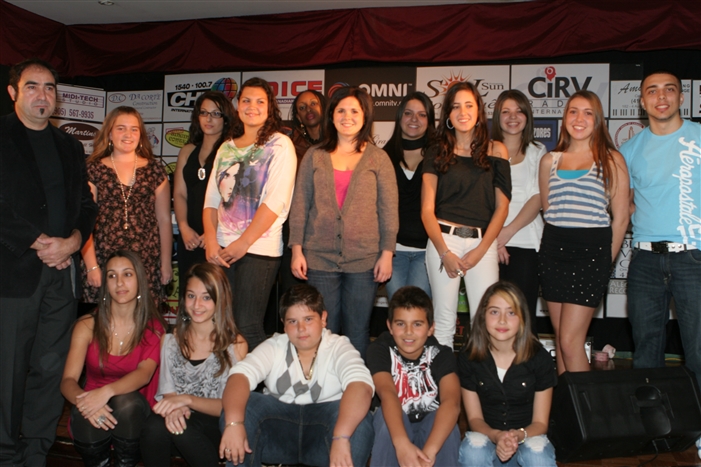 The JUDGES...
Armando Janeiro comes from a family of musicians and has been performing in various bands since he was a teenager. One of those bands, "Portugues Suave", recorded 2 successful albums. He currently performs with the folk group "Duas Patrias" as well as the band "Jovem Imperio" and is pleased to say that both his sons are musicians as well.
Hernani Raposo is a musician, composer, arranger, conductor and producer. He owns Midi-Tech Studios and is one of the most sought after producers in the Portuguese community. Hernani also works with many international recording artists, having earned 3 platinum records with Mexican record company, Discos Musart. Currently most of his live performances are devoted to playing the Portuguese guitar for Fado. The adult winner of this contest will be recording their CD at Hernani's Midi-Tech Studios.

Emily Melo has been performing for almost 20 years. She studied voice at the Royal Conservatory of Music as well as piano and dance. She has recorded 2 solo albums and performs throughout Canada & the U.S.
Zack Werner is someone that most of you will know from Canadian Idol. Zack has been involved in music since he was a child and began working as a musician in his early teens. He has worked for Capitol Records, MCA and is co-founder of Venus Corporation, a company which supplies artist management and has its own record label which is affiliated with EMI. Zack is a musician, producer, writer, manager, lawyer and works in artist development. He is arguably one of the most important people in the Canadian music industry.
Joe Carvalho also comes from a family of musicians and began performing at a very early age. He plays just about any instrument you can think of. He has recorded 2 successful solo albums and in the late seventies, we toured North America together. He currently lives in the Azores.
Henrique Cipriano is a singer who has been performing for more than 20 years both as a solo artist and with his band Black Tulip. He has released 2 albums and has performed in many countries around the world.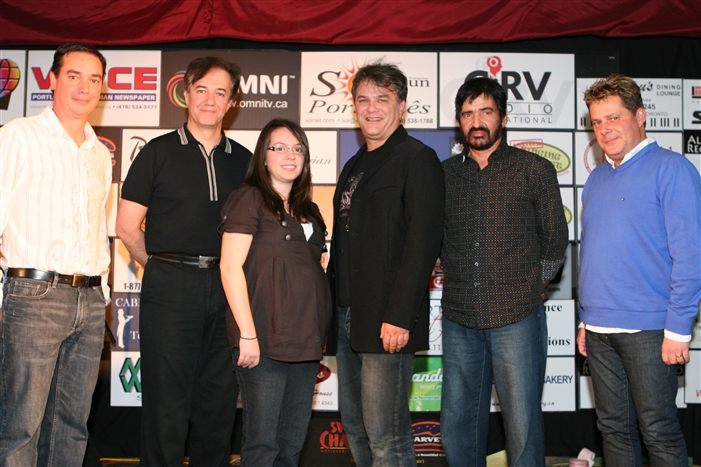 ...and the WINNERS are:
Juvenile
Carina da Ponte - American Honey (Lady Antebellum)
Melanie Frade - Impossible (Shontelle)
Adult
Suzanne Medeiros - One Heart (Celine Dion)
Erin Lavery - Breakaway (Kelly Clarkson)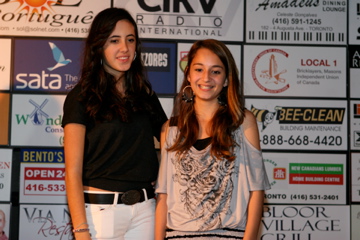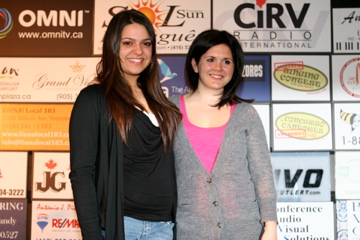 Videos:
October 27, 2010 - 1st Qualification - Round OMNI News
October 27, 2009 - 1st Qualification Round - Vamos ao Bailinho