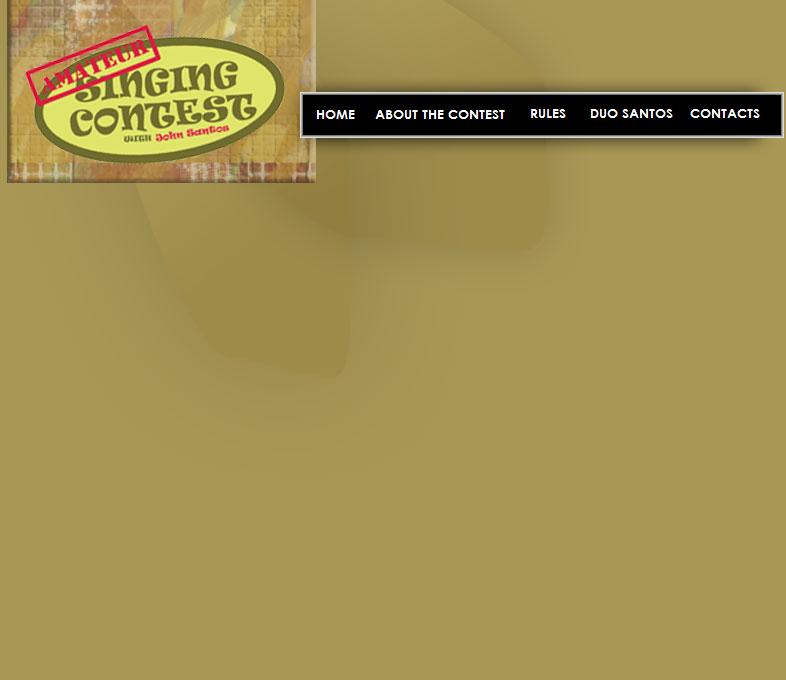 FIRST QUALIFYING ROUND SEPTEMBER/OCTOBER 2009
Welcome to the first Qualifying round of the 4th season of the Amateur Singing Contest with John Santos,
The CONTESTANTS...
Juvenile:
1. Amelia Savoie age 13 - A Thousand Miles (Vanessa Carlton)
2. Melissa da Costa age 12 - One Heart (Celine Dion)
3. Tania Barbosa age 12 - Conquistador (Da Vinci)
4. Claudia Pereira age 12 - Desfolhada (Simone de Oliveira)
5. Marissa Gilson age 10 - The Rose (Bette Midler)
.6. Soraya Martins age 14 - Salsa (Monica Sintra)
Adult:
7. Jonathan Lamb - Save The Last Dance For Me (Michael Bublé)
8. Jeremias Matos - Como É Linda Minha Aldeia (Roberto Leal)
9. Melissa Cunha - Hurt (Christina Aguilera)
10. Jordan Pereira - Paixão (Rui Veloso)
11. Kelly Moniz - Fala-Me De Amor (Santos e Pecadores)
12. Stephany Pascoal - Flashdance... What A Feeling (Irene Cara)
13. Melanie Costa - Chasing Pavements (Adele)
14. Jenny Romero - No Me Queda Mas (Selena)
15. Paul Soares -Something About The Way You Look Tonight (Elton John)
16. Brian Vasconcelos - Jardins Proibidos (Paulo Gonzo)
17. Rita Francis - Fado Da Sina (Herminia Silva)
18. Nathan Gravito - Baile De Verão (José Malhoa)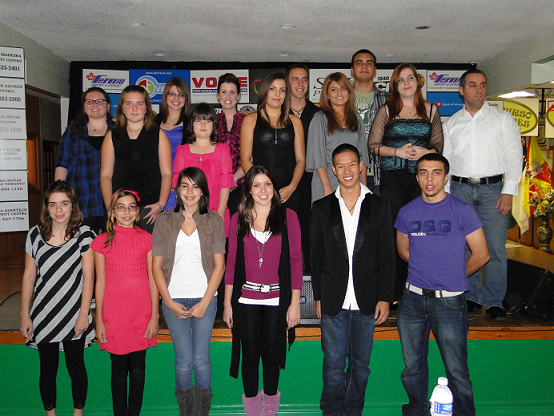 The JUDGES...
Miguel Domingos is a musician who plays many different instruments. He is also a singer, music teacher and conductor who has been the "maestro" to some of the Portuguese concert bands in Toronto including 17 years with the Banda Do Senhor Santo Cristo.
Brian Pacheco is an accomplished tuba player and drummer. He has been a member of the Senhor Santo Cristo concert band for the last 13 years.
Januario Araujo plays saxophone and guitar. He plays both viola and baixo for fado and has backed up many famous fadistas including Ida Castro, Carlos Macedo, Alexandra and Vasco Rafael, just to name a few. He also builds classical and Portuguese guitars.
Nancy Costa has been a singer/songwriter for the last 12 years. She is currently recording 2 CDs, one of Fado and one of pop. She has also won the CIRV Song Festival 3 times.
José Mario Coelho has worked in radio for more than 40 years and for more than 50 years he has been writing lyrics. His lyrics have been recorded by artists like Duo Ouro Negro, José Malhoa, Carmen Silva, Nilton Cesar, Clemente, Shawn Desman, Duo Santos and many more including Kayla de Brito, last year's Juvenile winner.
Antonio Tabico is a multitalented entertainer who has been singing since the age of 13 and has recorded 9 albums. He spent many years touring across Canada & the U.S. with the musical comedy troupe "Caravana Açores".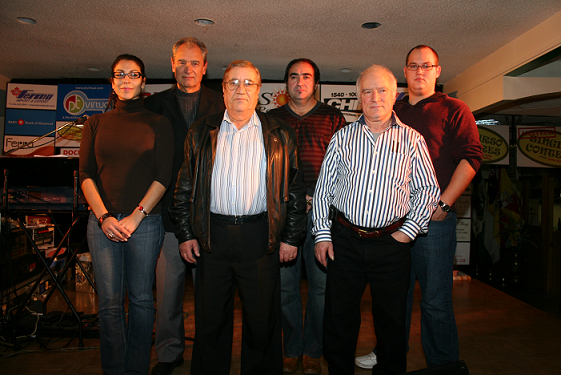 ...and the WINNERS are:
Juvenile
Melissa da Costa - One Heart (Celine Dion)
Claudia Pereira - Desfolhada (Simone de Oliveira)
Adult
Stephany Pascoal - Flashdance... What A Feeling (Irene Cara)
Jenny Romero - No Me Queda Mas (Selena)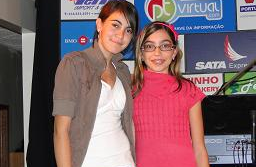 Videos:
Sep/Oct 2009 - Rehersals, Rules and Information.
October 27, 2009 - 1st Qualification - Round OMNI News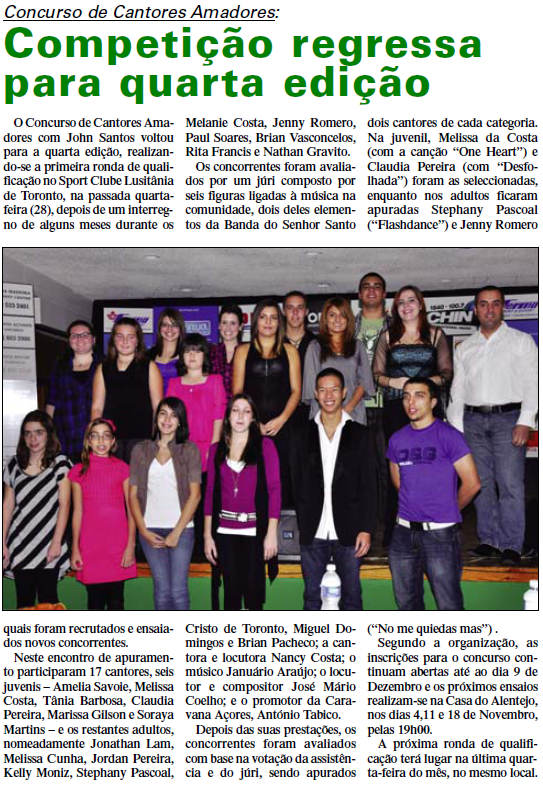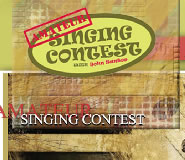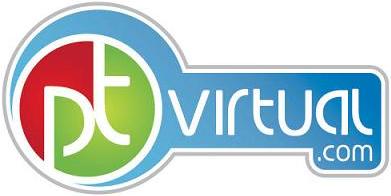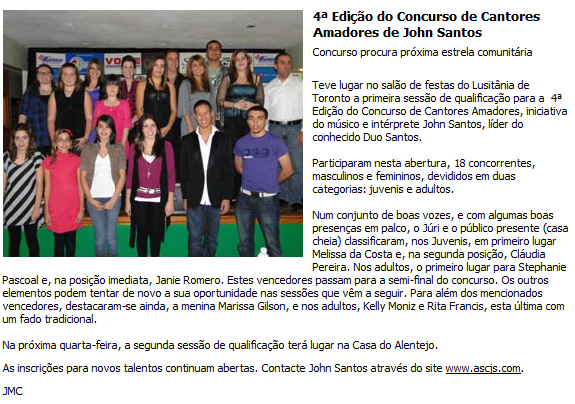 October 27, 2009 - 1st Qualification Round - Vamos ao Bailinho