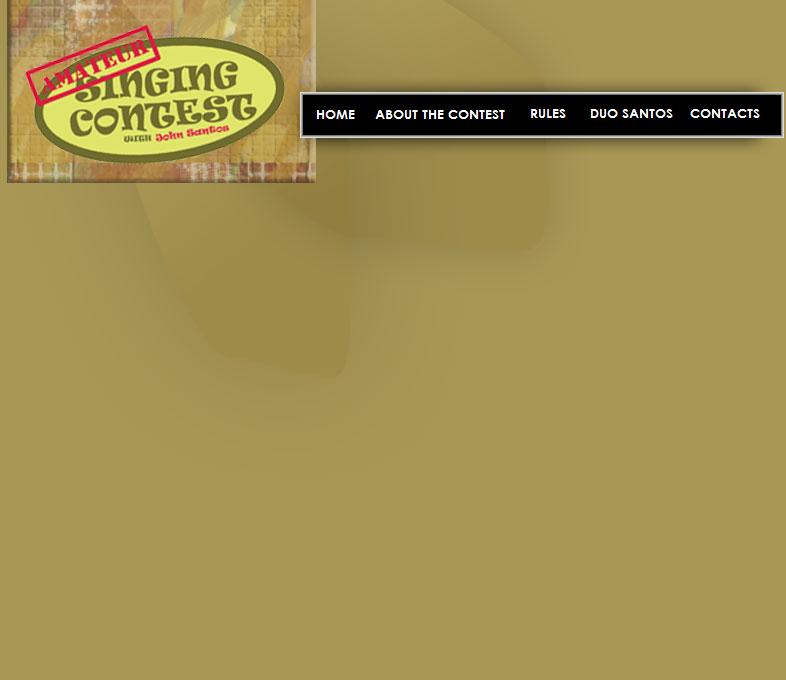 SECOND QUALIFYING ROUND NOVEMBER 2011
Welcome to the second Qualifying round of the 6th season of the Amateur Singing Contest with John Santos,
The CONTESTANTS...
Juvenile:

1. AMANDA MELO - O Amor É Um Bichinho

2. LUKA MIKAJLOVIC - Because of You

3. KATHERINE OLIVEIRA - Bubbly

4. TANIA BARBOSA - Get It Right

5. JESSICA VIDAL - One Step At A Time

6. LEXIE SIMÕES - The Only Exception

7. VICTORIA BERTINI - Who Says

Adult:

8. NICOLE FIGUEIREDO - Forget You

9. PRISCILLA SILVA - Everytime

10. SORAYA MARTINS - Man, I Feel Like A Woman

11. ANDREW SIMÕES - Cancer

12. DIANA RICHIE - Crazy

13. LENA DA ROCHA - Rolling In The Deep

14. TAMLA ANTHONY - I Can't Make You Love Me

15. LINDSAY DALTON - Feeling Good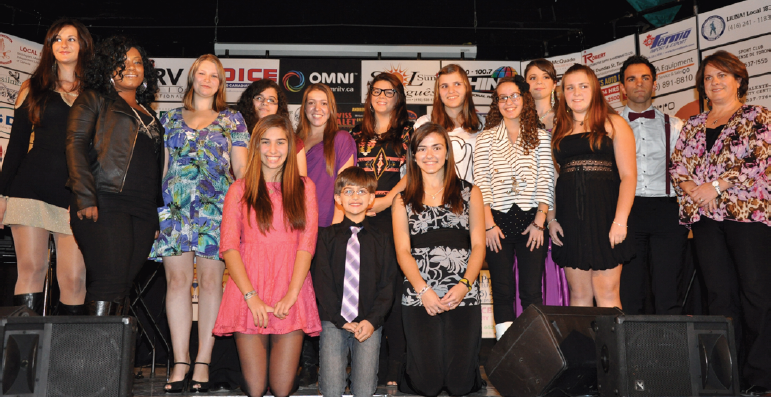 L-R: back row - Diana Richie, Tamla Anthony, Lindsay Dalton, Lexie Simões, Soraya Martins,
Nicole Figueiredo, Katherine Oliveira, Jessica Vidal, Priscilla Silva, Tania Barbosa, Andrew Simões & Lena da
Rocha. Front row - Victoria Bertini, Luka Mikajlovic, & Amanda Melo.
The JUDGES...
Armando Costa better known as Rilhas has been singing for more than 30 years. He released 1 album with much success but left music for a while to pursue his other passion, soccer. He played for professional teams such as the Buffalo Stallions, with Eusebio, and even coached Libya's national team for 5 years.

Tony da Silva is a graduate of Ryerson Polytechnic University and has been a recording engineer for over 25 years. He owns a live production company, handling events such as the CHIN picnic, Beaches Jazz Festival and Taste of the Danforth. He is promoter of both local and international talent. Tony also plays sax and bass..

Rosario Arce is an award winning recording artist and actress originally from Bolivia. She began singing and performing on radio at a very early age. In 1987, she won the title of "Talent of the Year" in her homeland.

Henrik Cipriano is a singer who has been performing for more than 20 years both as a solo artist and with his band Black Tulip. He has released 2 albums and has performed in many countries around the world.

Hernani Raposo is a musician, composer, arranger, conductor and producer. He owns Midi-Tech Studios and is one of the most sought after producers in the Portuguese community. Hernani also works with many international recording rtists, having earned 3 platinum records with Mexican record company, Discos Musart. Currently most of his live performances are devoted to playing the Portuguese guitar for Fado. The 1st place winners in both categories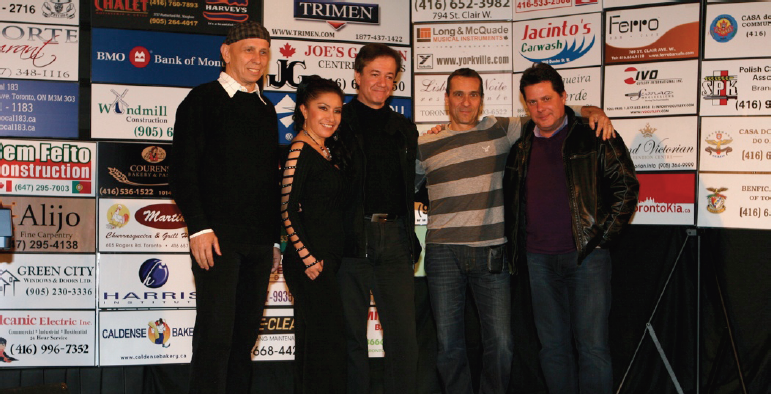 L-R: Armando "Rilhas" Costa, Rosario Arce, Hernani Raposo, Tony da Silva & Henrik Cipriano
...and the WINNERS are:
Juvenile
TANIA BARBOSA - Get It Right
VICTORIA BERTINI - Who Says
Adult
TAMLA ANTHONY - I Can't Make You Love Me
LINDSAY DALTON - Feeling Good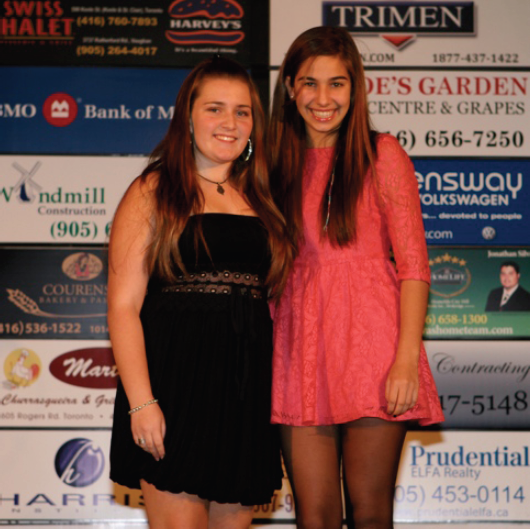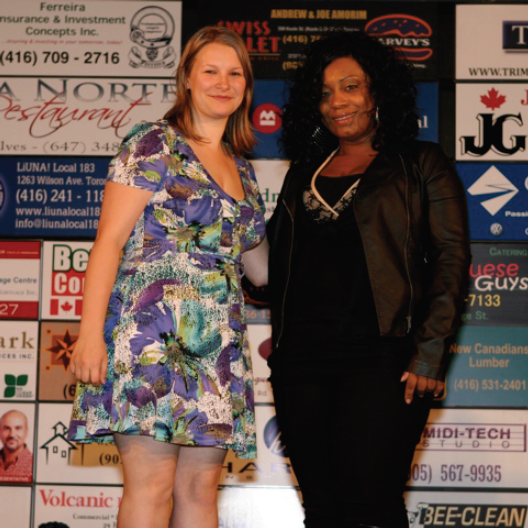 Videos:
ASCJS on OMNI News - 2nd Qualifying Round Nov. 23, 2011
ASCJS on Vamos Ao Bailinho - 2nd Qualifying Round Nov. 23, 2011