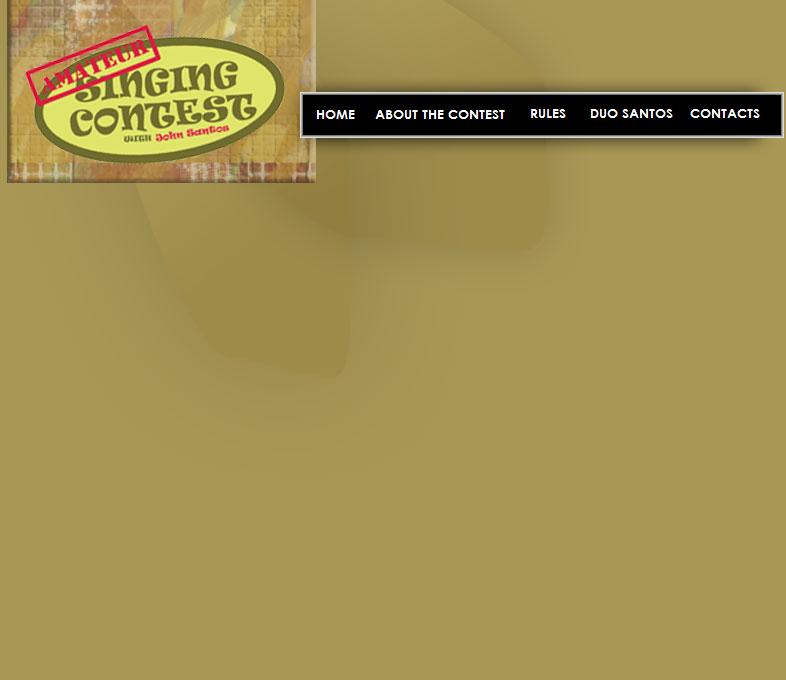 SECOND QUALIFYING ROUND NOVEMBER 2009
Welcome to the second Qualifying round of the 4th season of the Amateur Singing Contest with John Santos,
The CONTESTANTS...
Juvenile:
1. Marissa Gilson - The Wind Beneath My Wings (Bette Midler)
2. Carina da Ponte - Depois Dessa Noite (Mikael Carreira)
3. Tania Barbosa - Brincando Com O Fogo (Rita Guerra)
4.Soraya Martins - Eu Sei Tu Es (Santamaria)
5. Priscila Silva - Love Story (Taylor Swift)
Adult:
6. Brian Vasconcelos - Mentira (João Pedro Pais)
7. Adrianne Marcucci - Crazy (Patsy Cline)
8. Jermias Matos - Como É Linda Minha Aldeia (Roberto Leal)
9. Suzanne Medeiros - Let It Be (The Beatles)
10. Rita Francis - Oiça Lá Ó Senhor Vinho (Amalia Rodrigues)
11. Jonathon Lam - Summertime (Gershwin)
12. Melanie Costa - Beautiful (Christina Aguilera)
13. Nathan Gravito - O Bicho Vai Pegar (Edson E Hudson)
14. Melisa Cunha - Chamar A Musica (Sara Tavares)
15. Paul Soares - You May Be Right (Billy Joel)
16. Estefanie Avila - Telepatia (Lara Li)
17. Veronica Domingues - Poeira (Ivete Sangalo)
18. Jordan Pereira - Can't Help Falling In Love (Elvis Presley)
19. Kelly Moniz - Alma Vazia (Adelaide Ferreira)
20. Lena da Rocha - At Last (Etta James)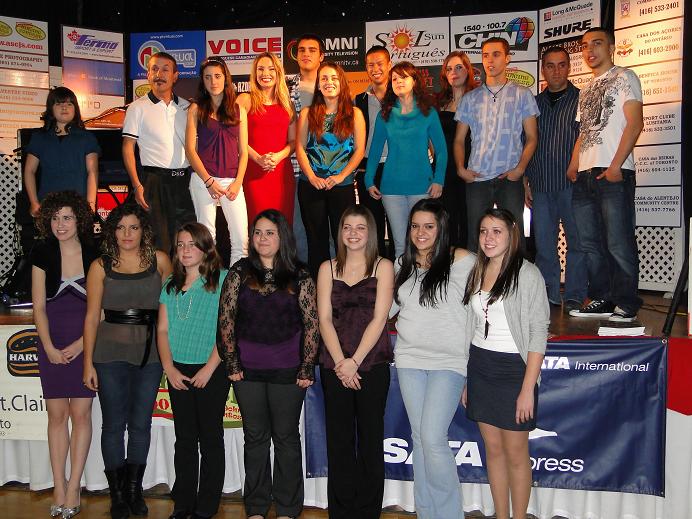 The JUDGES...
Miguel Domingos is a musician who plays many different instruments. He is also a singer, music teacher and conductor who has been the "maestro" to some of the Portuguese concert bands in Toronto including 17 years with the Banda Do Senhor Santo Cristo.
James Russell is a singer/songwriter/recording artist. He plays guitar, bass, sax and clarinet. At the age of 12, he became the youngest member ever of the Toronto Youth Symphony. He achieved great success early on with the pop duo "Acosta-Russell" whose top 10 hit "Never Change My Mind" was one of the most popular wedding songs
across Canada. He achieved noteable success again with the indie band "The Outfit". He still performs but devotes most of his time to songwriting.
José Pereira is a journalist, an actor and an award winning poet, playwright and songwriter.
Nancy Costa has been a singer/songwriter for the last 12 years. She is currently recording 2 CDs, one of Fado and one of pop. She has also won the CIRV Song Festival 3 times.
Henrique Cipriano is a singer who has been performing for the past 20 years both as a solo artist and with his band Black Tulip. He has released 2 albums and has performed in many countries around the world.
Joe Morgado studied guitar at the Royal Conservatory of Music and is the bass player and band leader for "Os Panteras", with whom he has performed around the world. He also works for Dismusica and Henda Recording Co. and is an event organiser and promoter.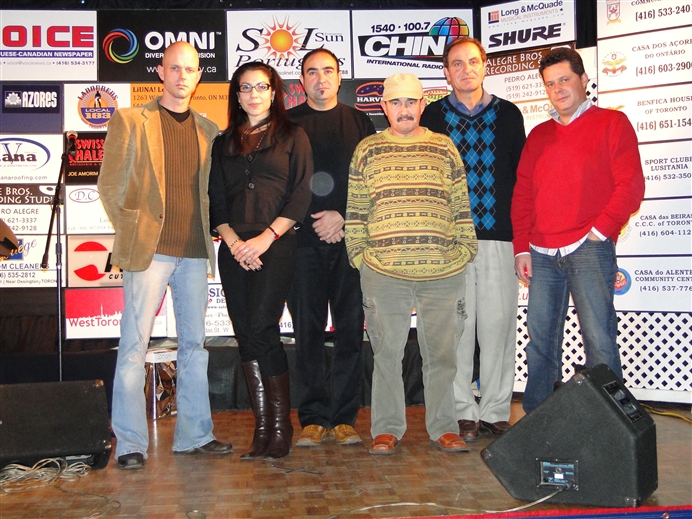 ...and the WINNERS are:
Juvenile
Marissa Gilson - The Wind Beneath My Wings (Bette Midler)
Carina da Ponte - Depois Dessa Noite (Mikael Carreira)
Adult
Adrianne Marcucci - Crazy (Patsy Cline)
Veronica Domingues - Poeira (Ivete Sangalo)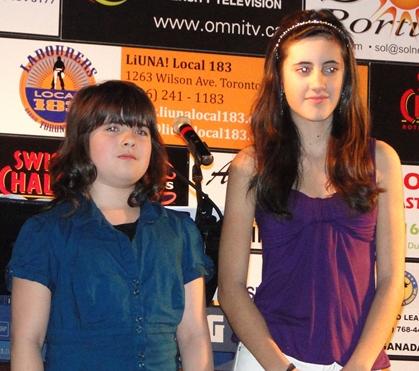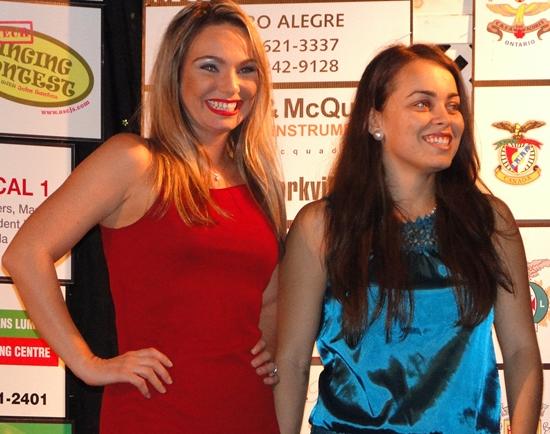 Videos:
November 25, 2009 - 2nd Qualification Round OMNI News