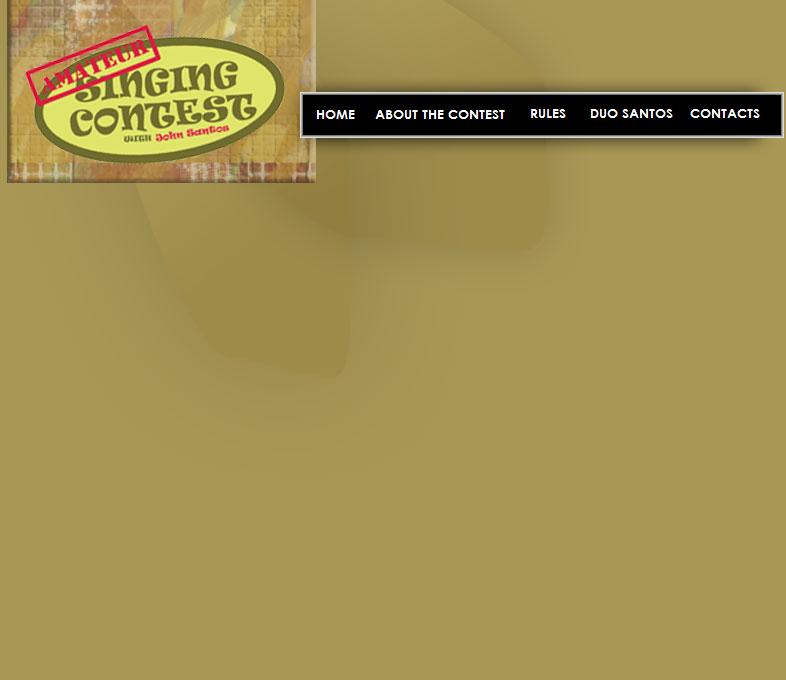 FIRST SEMI FINAL MARCH 2012
Welcome to the first semi final of the 6th season of the Amateur Singing Contest with John Santos,
The CONTESTANTS...
Juvenile:

1. TANIA BARBOSA - Mr. Know It All


2. LUKA MIKAJLOVIC - Because of You


3. MAITHRIE GANGODAWILA - Eyes Wide Shut


4. KRISTEN DA SILVA - I Have a Dream


5. ELISSIA MIOR - Alice


6. VICTORIA FRAGOMENI - Hit Me With Your Best Shot


7. JESSICA PRINCIPE - Finally


8. MELANIE FRADE - Set Fire To The Rain


9. VICTORIA BERTINI - Pour Que Tu M'Aimes Encore


10. ALESSANDRA LONGSHAW - Come On Over

Adult:

11. LINO GACOTTA - Sole Mio/It's Now Or Never


12. MARISA OLIVEIRA - Swing da Cor


13. STEPHANIE WOJTOWICZ - Levon


14. SUZANNE MEDEIROS - Rehab


15. DIANA RICHIE - Don't Cry Out Loud


16. RAISA FREGONESI - Mas Que Nada


17. KASIA KACALA - To Nie Ja


18. TAMLA ANTHONY - Big Girls Don't Cry


19. ALESSIA LALOMIA - Un Fatto Ovvio


20. BESS FURFARO - Flashdance


21. JENNIFER FERMO - Listen


22. LENA DA ROCHA - Rolling In The Deep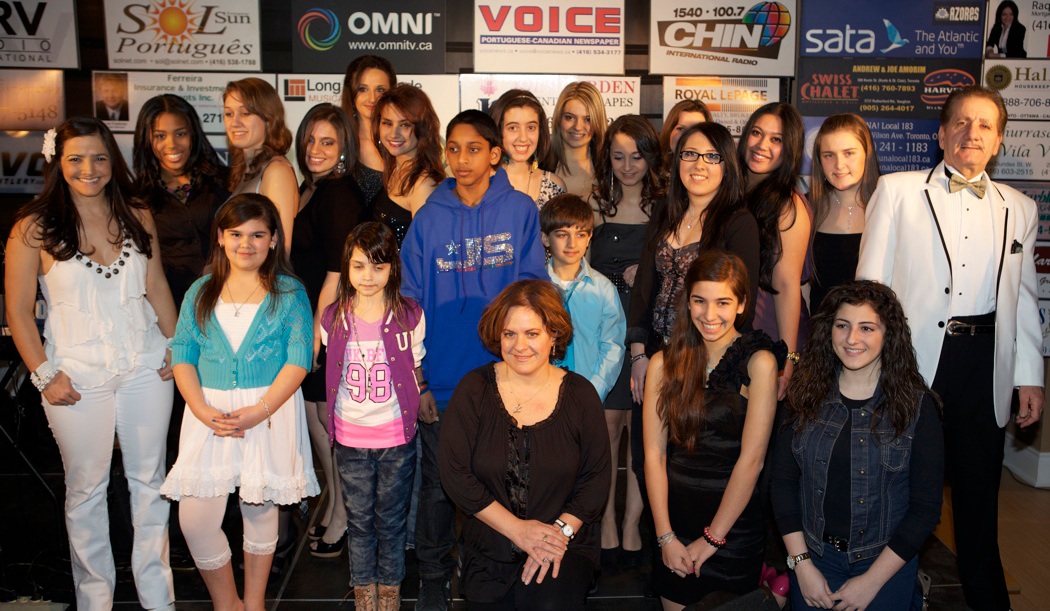 L-R: Very back row - Diana Richie, Suzanne Medeiros, Bess Furfaro. Back row - Alessandra Longshaw, Kasia Kacala, Raisa Fregonesi, Stephanie Wojtowicz, Jessica Principe, Melanie Frade, Jennifer Fermo, Tania Barbosa. Middle row - Marisa Oliveira, Maithrie Gangodawila, Luka Mihajlovic, Alessia Lalomia, Lino Gacotta. Front row - Kristen da Silva, Elissia Mior, Lena da Rocha, Victoria Bertini, Victoria Fragomeni
The JUDGES...
Adrianne Marcucci is a professional actress, singer and dancer who has performed around the world. She currently performs around south western Ontario in Murder Mysteries and tribute shows where she impersonates various legendary singers.

Rosario Arce is an award winning recording artist and actress originally from Bolivia. She began singing and performing on radio at a very early age. In 1987, she won the title of "Talent of the Year" in her homeland.

Carlos Borges was born into a family of musicians and has been singing for audiences since the age of 14. He is a recording artist who, over the years, has lent his voice to more than 250 recordings, including his own solo CD.

Henrique Cipriano is a singer who has been performing for more than 20 years both as a solo artist and with his band Black Tulip. He has released 2 albums and has performed in many countries around the world.

Hernani Raposo is a musician, composer, arranger, conductor and producer. He owns Midi-Tech Studios and is one of the most bought after producers in the Portuguese community. Hernani also works with many international recording artists, having earned 3 platinum records with Mexican record company, Discos Musart. Currently most of his live performances are devoted to playing the Portuguese guitar for Fado. The 1st place winners in both categories of this contest will be recording their CD at Hernani's Midi-Tech Studios.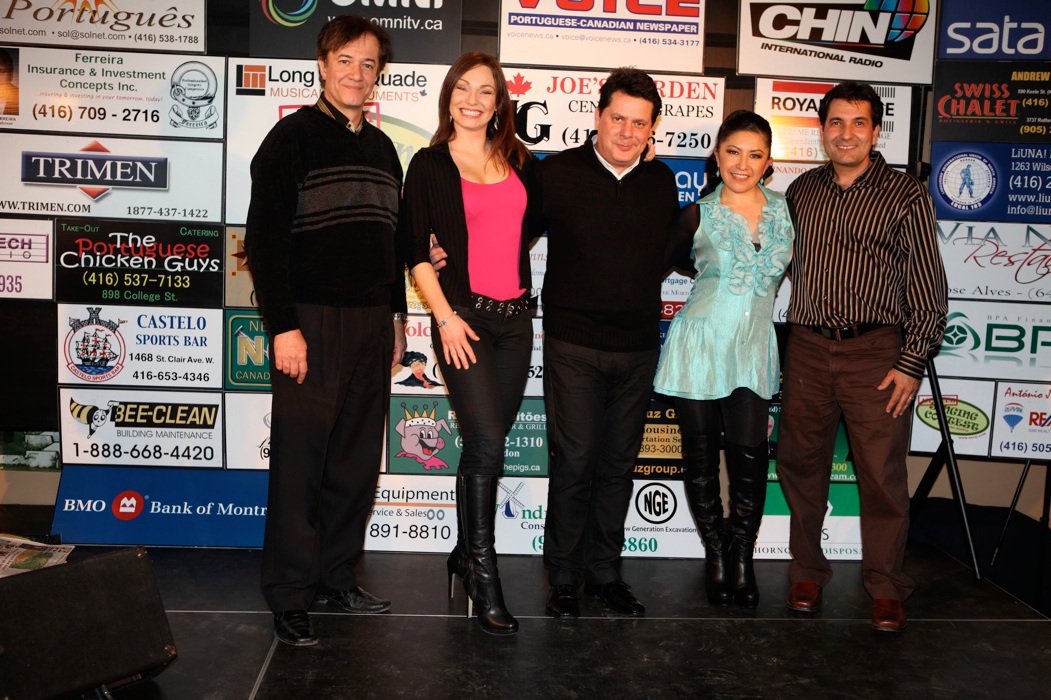 L-R: Hernani Raposo, Adrianne Marcucci, Henrik Cipriano, Rosario Arce & Carlos Borges.
...and the WINNERS are:
Juvenile
VICTORIA FRAGOMENI - Hit Me With Your Best Shot
ALESSANDRA LONGSHAW - Come On Over
Adult
LINO GACOTTA - Sole Mio/It's Now Or Never
STEPHANIE WOJTOWICZ - Levon
KASIA KACALA - To Nie Ja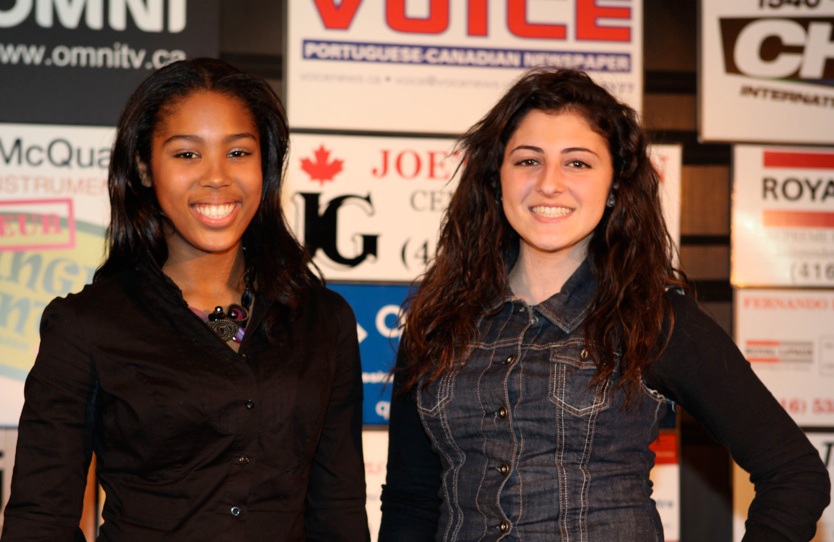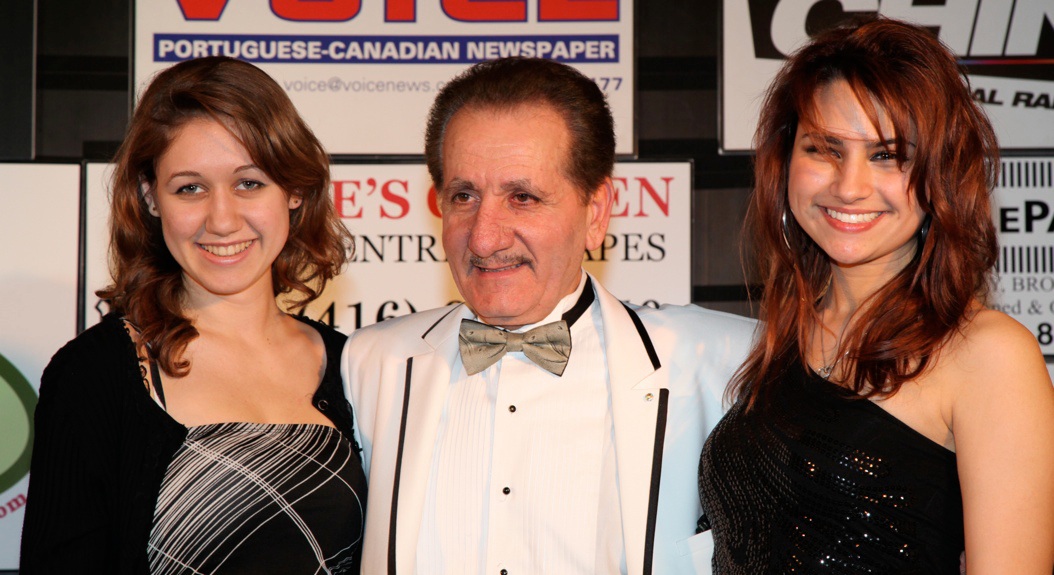 ASCJS on OMNI News - 1st Semifinal of 6th season - Mar 7, 2012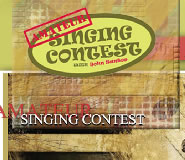 NEWS: