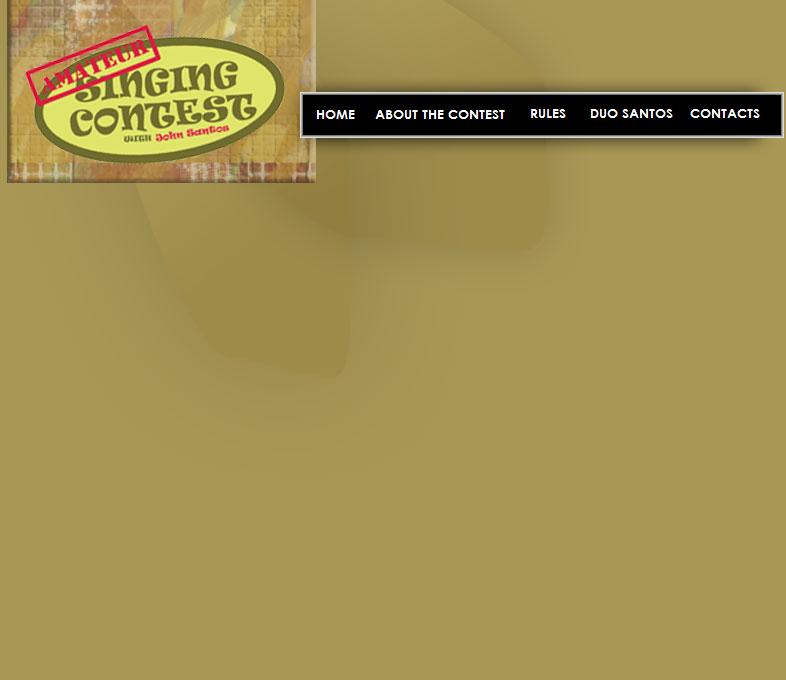 FOURTH QUALIFYING ROUND JANUARY 2012
Welcome to the fourth Qualifying round of the 6th season of the Amateur Singing Contest with John Santos,
The CONTESTANTS...
Juvenile:

1. RAQUEL SKILICH - Walking On Sunshine

2. PATRICK LOPES - Ben


3. KRISTIN DA SILVA - Hello


4. KATHERINE OLIVEIRA - Jar Of Hearts


5. ELISSIA MIOR - Baby

Adult:

6. MELANI MIGUEL - Torn


7. MELANIE COSTA - Te Amo


8. DAVIED ANTHONY - Try A Little Tenderness


9. KASIA KACALA - A New Day Has Come


10. ALESSIA LALOMIA - Un Fatto Ovvio


11. PRISCILLA SILVA - We're In Heaven


12. SUZANNE MEDEIROS - Someone Like You


13. MARISA OLIVEIRA - Swing da Cor


14. LENA DA ROCHA - At Last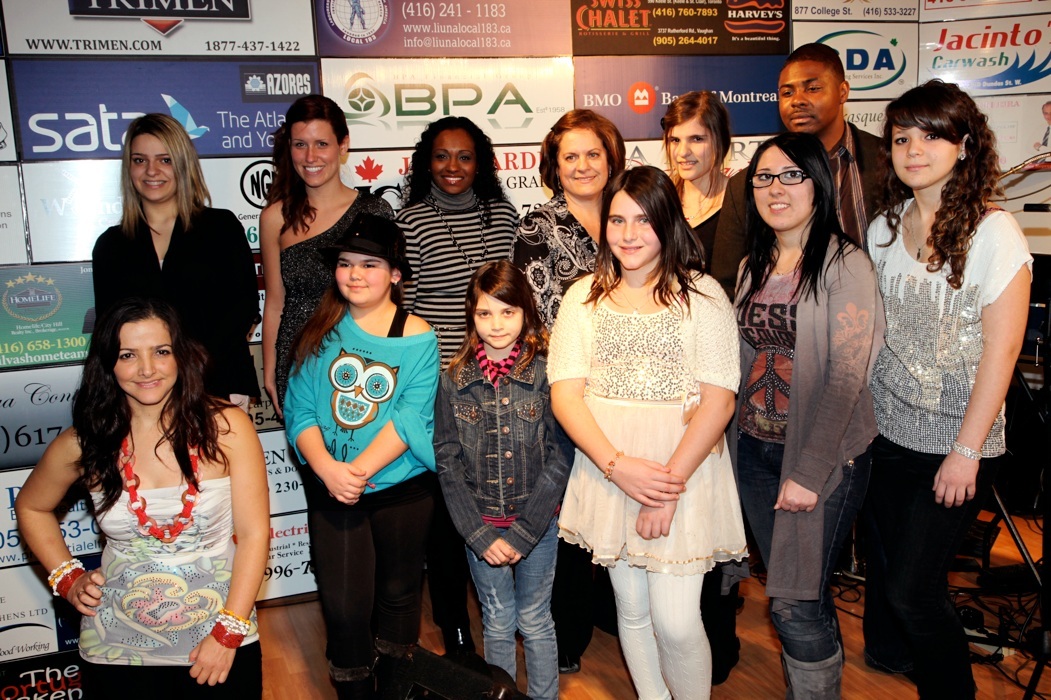 L-R, back row - Suzanne Medeiros, Melanie Costa, Melani Miguel, Lena da Rocha, Katherine Oliveira, Davied Anthony. Front row - Marisa Oliveira, Kristen da Silva, Elissia Mior, Raquel Skilich, Alessia Lalomia, Priscilla Silva
The JUDGES...
Adrianne Marcucci is a professional actress, singer and dancer who has performed around the world. She currently performs around south western Ontario in Murder Mysteries and tribute shows where she impersonates various legendary singers.
Rosario Arce is an award winning recording artist and actress originally from Bolivia. She began singing and performing on radio at a very early age. In 1987, she won the title of "Talent of the Year" in her homeland.
Carlos Borges was born into a family of musicians and has been singing for audiences since the age of 14. He is a recording artist who, over the years, has lent his voice to more than 250 recordings, including his own solo CD.
Henrique Cipriano is a singer who has been performing for more than 20 years both as a solo artist and with his band Black Tulip. He has released 2 albums and has performed in many countries around the world.
Hernani Raposo is a musician, composer, arranger, conductor and producer. He owns Midi-Tech Studios and is one of the most sought after producers in the Portuguese community. Hernani also works with many international recording artists, having earned 3 platinum records with Mexican record company, Discos Musart. Currently most of his live performances are devoted to playing the Portuguese guitar for Fado. The 1st place winners in both categories of this contest will be recording their CD at Hernani's Midi- Tech Studios.

Judges Henrik Cipriano, Hernani Raposo, Rosario Arce, Carlos Borges, coach Zack, judges Jessica Amaro &
Adrianne Marcucci, Lisa
...and the WINNERS are:
Juvenile
KRISTIN DA SILVA - Hello
ELISSIA MIOR - Baby
Adult
LENA DA ROCHA - At Last
SUZANNE MEDEIROS - Someone Like You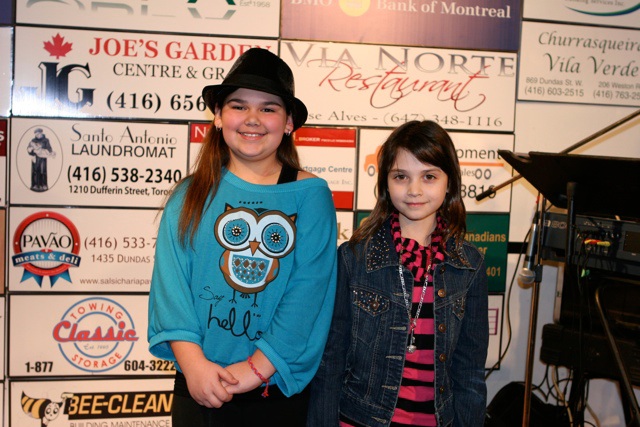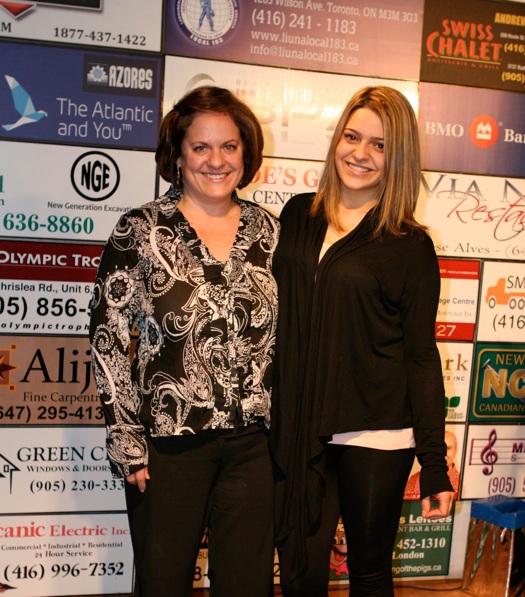 ASCJS on OMNI News - 4th Qualifying Round - Jan. 25, 2012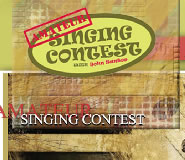 Videos: