The fourth Qualifying round of the 3rd season of the Amateur Singing Contest with John Santos
The CONTESTANTS...
Juvenile
1. Jordan Pereira - New York, New York - (Frank Sinatra)
2. Claudia Pereira - That's The Way It Is - (Celine Dion)
Adult
3. Roger Leal - Terra Da Maria - (Roberto Leal)
4. Johnny Mesa - Solamente Una Vez - ( traditional )
5. Sara Marques - Believe - (Celine Dion)
6. Eduardo Sousa - Canoas Do Tejo - (Carlos Do Carme)
7. Linda Canhas - Man, I Feel Like A Woman - (Shania Twain)
8. Melanie Sousa - Everything I do - (Bryan Adams)
9. Ramiro Lopes Sansa - Portuguesa Bonita - (José Cid)
10. Brian Vasconcelos - Depois Dessa Noite - (Mikael Carreira)
11. Ana Paula - Beleza Rara - (Banda Eva)
12. Maria Oliveira - Chamar A Musica - (Sara Tavares)
13. José Santos - My Way - (Paul Anka)
THE JUDGES...
Mario Viera studied at the Conservatory in Ponta Delgada for 8 years. He has been playing brass instruments for 37 years and has been a conductor for the last 6. He has been the director of 2 brass bands, currently for the Banda Lira Nossa Senhora Da Fatima... thanks for being here Mario
Frank Foggetti is a pianist and keyboardist who studied jazz at York University. He's studied Classical, Brazilian, and Cuban music for various years. He is a songwriter/composer and arranger, a teacher of various idioms and has written a few books on Brazilian and Cuban Grooves for keyboard. He performs in various places locally and abroad, including Portugal... thanks Frank
Mano Belmonte is a professional singer, actor and recording artist. He began performing as a child in Portugal and has been a member of the artistic community here in Toronto for more than 30 years... thanks for being here Mano
Henrique Cipriano is a singer who has been performing for the past 20 years both as a solo artist and with his band Black Tulip. He has released 2 albums and has performed in many countries around the world... thanks Henrique
John Santos is our musical director and founder of this contest.
MC - João Carlos Silva.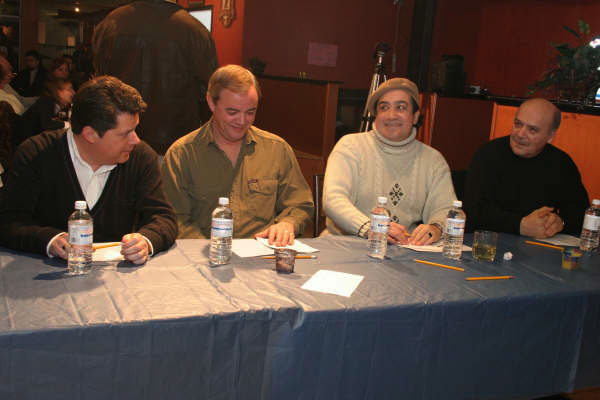 _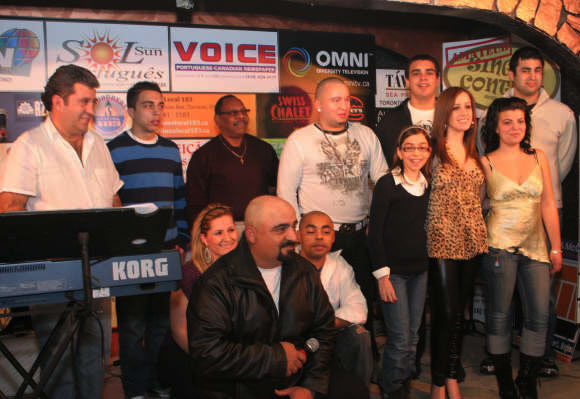 Behind the scenes we have:

- Lisa Santos and Nevia da Silva, who will be taking care of counting the ballots, among other things.
- Onofre Duque, the contest's official photographer.
- Joe & Adroalda of Silvestre Video will be taping the night's events.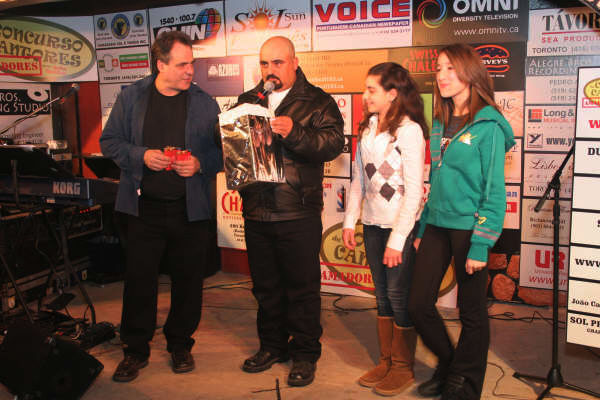 _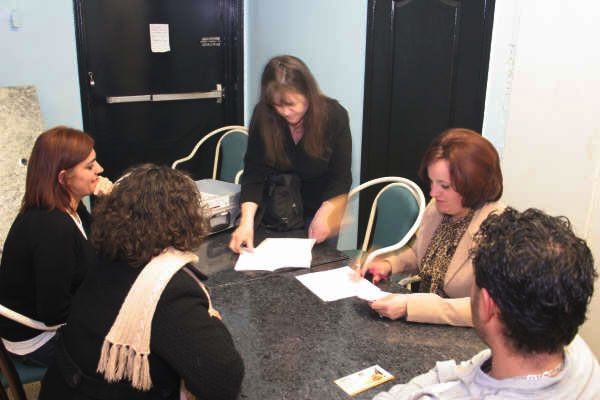 We'd like to thank Portugal Bar & Lounge for hosting this round of the contest. February we'll be at Casa Dos Açores and back to Casa de Madeira for the Final Qualifying round as well as the Grand Finale. Thanks to all the clubs for participating in this event.
...and the WINNERS are:
Juvenile
Jordan Pereira - New York, New York - (Frank Sinatra)
Claudia Pereira - That's The Way It Is - (Celine Dion)