The fifth Qualifying round of the 3rd season of the Amateur Singing Contest with John Santos
The CONTESTANTS...
Adult
1. Melanie Sousa - Tudo P'ra Te Amar
2. Sara Marques - Lenda Da Fonte
3. Johnny Mesa - Rancho Grande
4. Roger Leal - Como É Linda Minha Aldeia

5. Cecilia Jesus - O Fado Da Tia Maria Benta
6. Ramiro Lopes Sansa - Cinderela
7. Brian Vasconcelos - Mestre De Culinaria
8. Eduardo Sousa - Menina Estas A Janela
9. Monica Cidade - My Heart Will Go On
THE JUDGES...
Daniel Gama is a guitarist & vocalist as well as a very experienced soundman, having worked with some of the best known acts in the world. He is co-founder of the band Reno who have recorded 2 albums and are currently preparing for a world tour to promote their album "Learning To Speak Human"... thanks Daniel
Fatima Ferreira is a respected singer and actress who has been performing for more than 37 years. She has released many albums with great success and her songs "Adeus A Vida" and "Emanuel" were #1 hits. She has performed around the world... thanks Fatima
Armando Jorge has been singing fado professionally for the last 14 years, ever since winning a Fado Contest in 1994. He has released 1 CD and performs across Canada & the U.S.... thanks Armando
John Neves is a vocalist and a recording artist who has acheived much success over the years as both a solo entertainer and the leader of various bands... thanks John
John Santos is our musical director and founder of this contest.
MC - João Carlos Silva.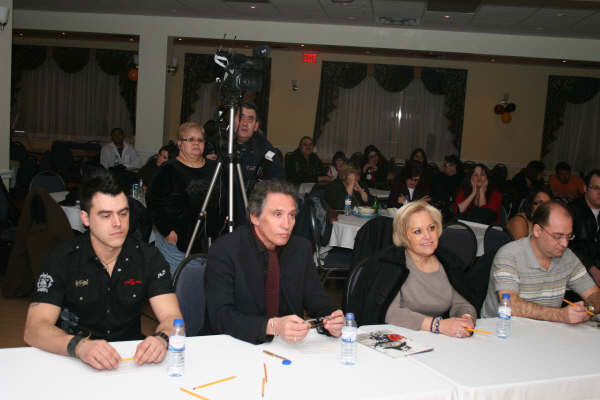 _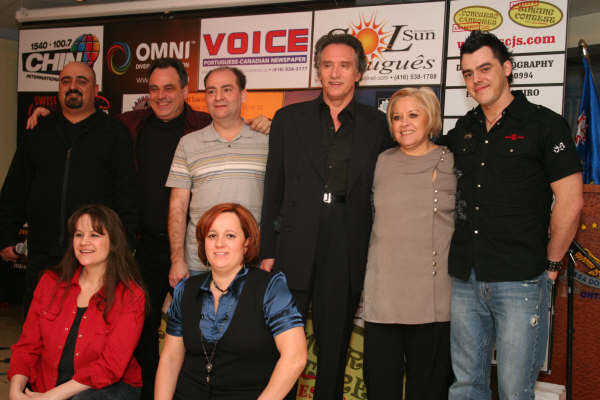 Thanks again to all the judges for coming out and giving us a hand. And thanks to everybody else for helping to pick these qualifying winners. To the contestants whose names are not called, we'd like to say thank you very much for participating in this year's contest. Good luck everyone.
Behind the scenes we have: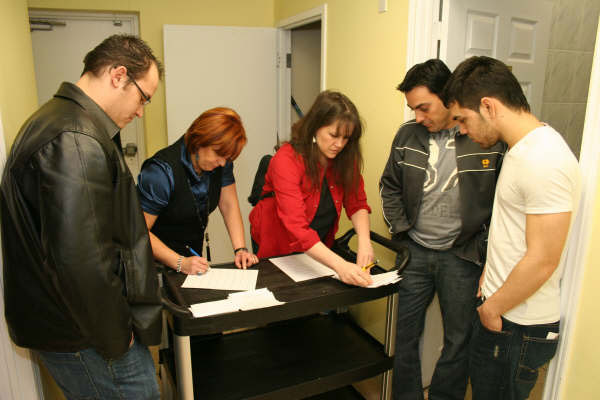 _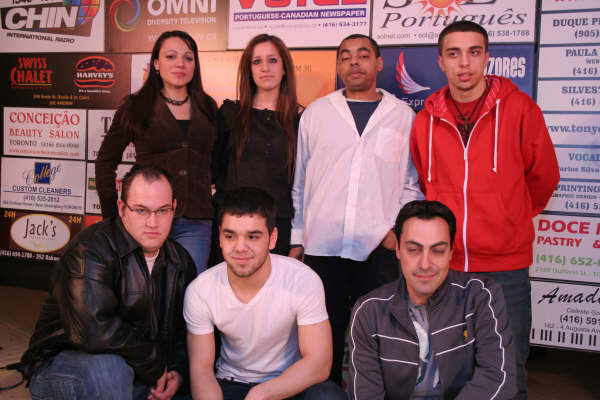 - Lisa Santos and Nevia da Silva, who will be taking care of counting the ballots, among other things.
- Onofre Duque, the contest's official photographer.
- Joe & Adroalda of Silvestre Video will be taping the night's events.

We'd like to thank Casa dos Açores for hosting this round of the contest. March we'll be at Casa da Madeira for the Final Qualifying round as well as the Grand Finale. Thanks to all the clubs for participating in this event.
We will see you at Casa Da Madeira next Friday, March 6 at 6pm for rehearsal. If it can be arranged to have another rehearsal on Thursday, March 5, John will call you to let you know. Otherwise it's Friday, March 6 at 6pm for a rehearsal and Saturday, March 7 for the Semi-Final. Doors open at 6:30pm and show starts at 7:30pm.
...and the WINNERS are:

Sara Marques - Lenda Da Fonte

Ramiro Lopes Sansa - Cinderela

Brian Vasconcelos - Mestre De Culinaria

Monica Cidade - My Heart Will Go On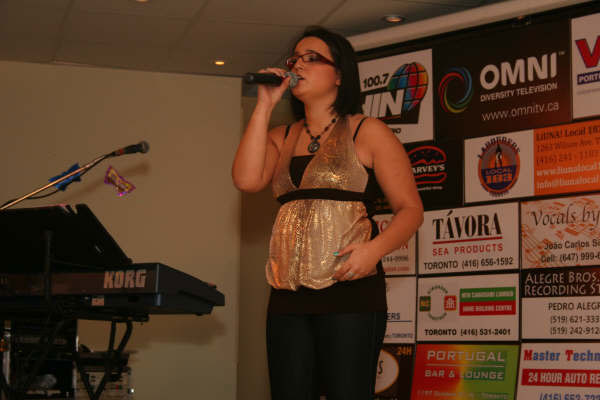 Sandra Silva sang two songs, during intermission time.