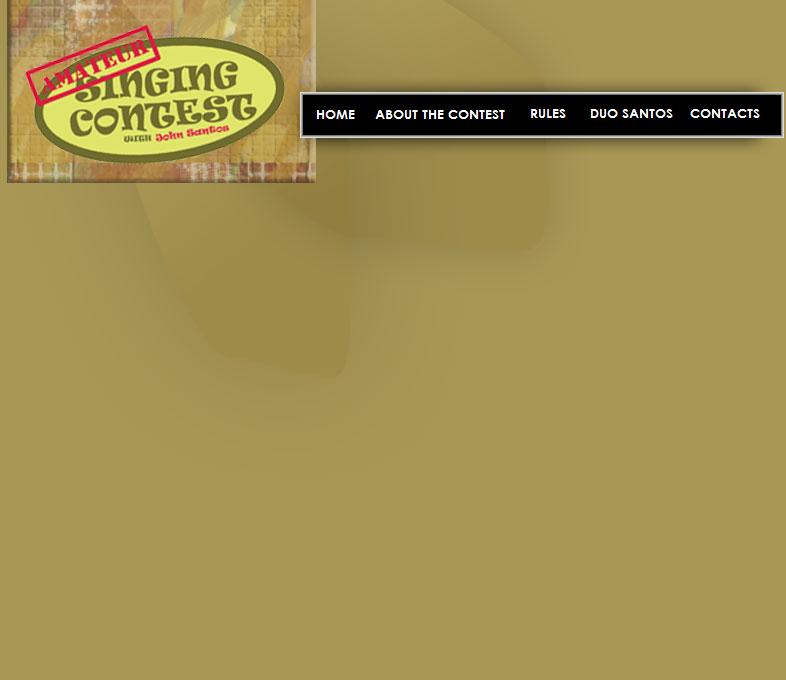 THIRD QUALIFYING ROUND DECEMBER 2011
Welcome to the third Qualifying round of the 6th season of the Amateur Singing Contest with John Santos,
The CONTESTANTS...
Juvenile:

1. VICTORIA FRAGOMENI - Nessun Dorma


2. PADDY SREERJAM - Break Even


3. WIKTORIA WOJTAS - How Do I Live Without You


4. JAMES TAVARES - Heartbreak Warfare


5. MADDIE BROWN - Taking Chances


6. JESSICA PRINCIPE - No One


7. ELISSIA MIOR - Alice

Adult:

8. SANDY CORREIA - Rose Garden


9. LINO GALLETTA - Quando, Quando, Quando


10. RUKSHA JEYAKANTHAN - Bad Romance


11. BENVINDA VIEIRA - Bidi Bidi Bom Bom


12. MARISA OLIVEIRA - Summertime


13. KASIA SROMEK - Szansa


14. MONET HERMOGENES - Dancing Queen


15. ALESSIA LALOMIA - Before He Cheats


16. BESS FURFARO - Flashdance


17. KASIA KACALA - To Nie Ja


18. JENNIFER FERMO - Love You I Do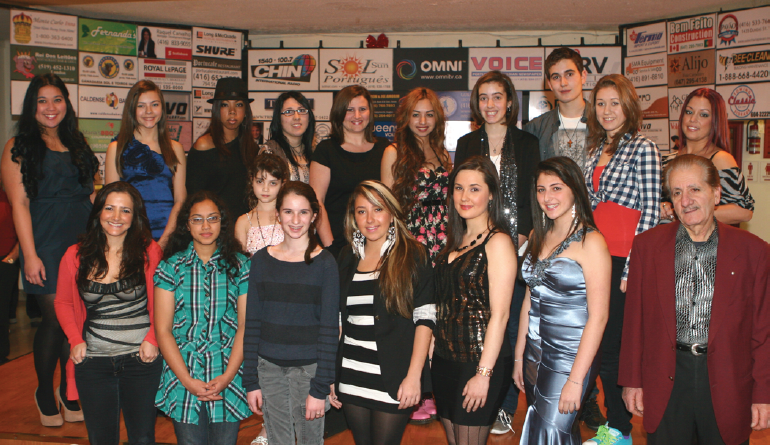 L-R: Back row - Jennifer Fermo, Wiktoria Wojtas, Ruksha Jeyakanthan, Alessia Lalomia, Bess Furfaro, Monet Hermogenes, Jessica Principe, James Tavares, Kasia Kacala, Benvinda Vieira. Middle row - Elissia Mior. Front row - Marisa Oliveira, Paddy Sreerjam, Maddie Brown, Sandy Correia, Kasia Sromek, Victoria Fragomeni, Lino Gacotta
The JUDGES...
Fatima Ferreira is a respected singer and actress who has been performing for almost 40 years. She has released many albums with great success and her songs "Adeus A Vida" and "Emanuel" were #1 hits. She has performed around the world.
Tony da Silva is a graduate of Ryerson Polytechnic University and has been a recording engineer for over 25 years. He owns a live production company, handling events such as the CHIN picnic, Beaches Jazz Festival and Taste of the Danforth. He is promoter of both local and international talent. Tony also plays sax and bass.
Henrik Cipriano is a singer who has been performing for more than 20 years both as a solo artist and with his band Black Tulip. He has released 2 albums and has performed in many countries around the world.
Hernani Raposo is a musician, composer, arranger, conductor and producer. He owns Midi-Tech Studios and is one of the most sought after producers in the Portuguese community. Hernani also works with many international recording artists, having earned 3 platinum records with Mexican record company, Discos Musart. Currently most of his live performances are devoted to playing the Portuguese guitar for Fado. The 1st place winners in both categories of this contest will be recording their CD at Hernani's Midi- Tech Studios.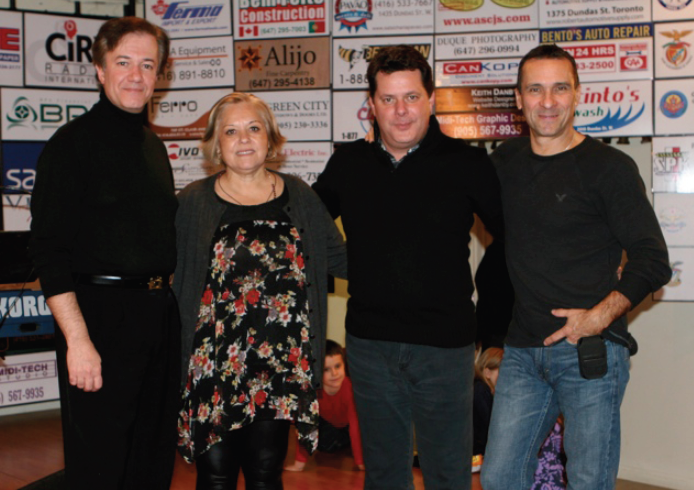 L-R: Hernani Raposo, Fátima Ferreira, Henrik Cipriano
& Tony da Silva
...and the WINNERS are:
Juvenile
VICTORIA FRAGOMENI - Nessun Dorma
JESSICA PRINCIPE - No One
Adult
LINO GALLETTA - Quando, Quando, Quando
KASIA KACALA - To Nie Ja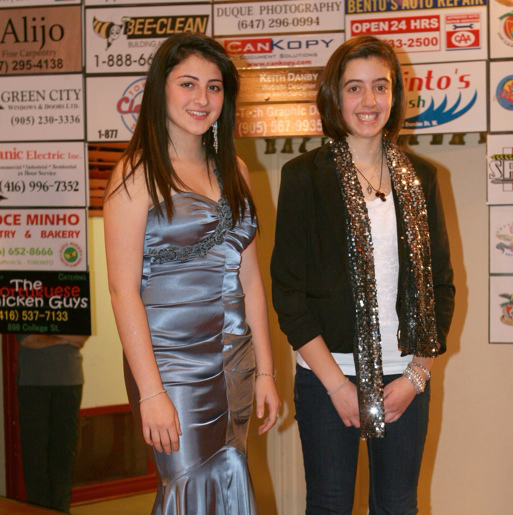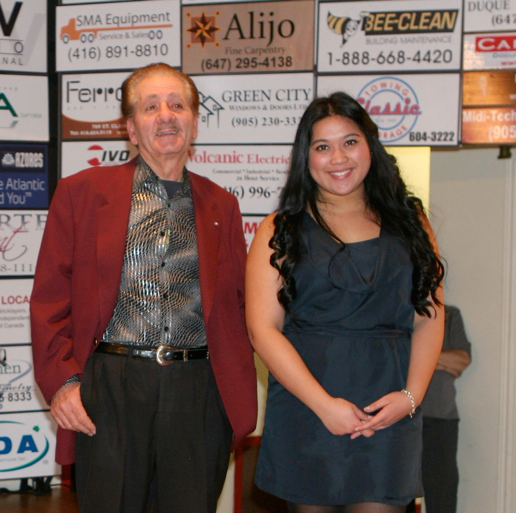 Videos: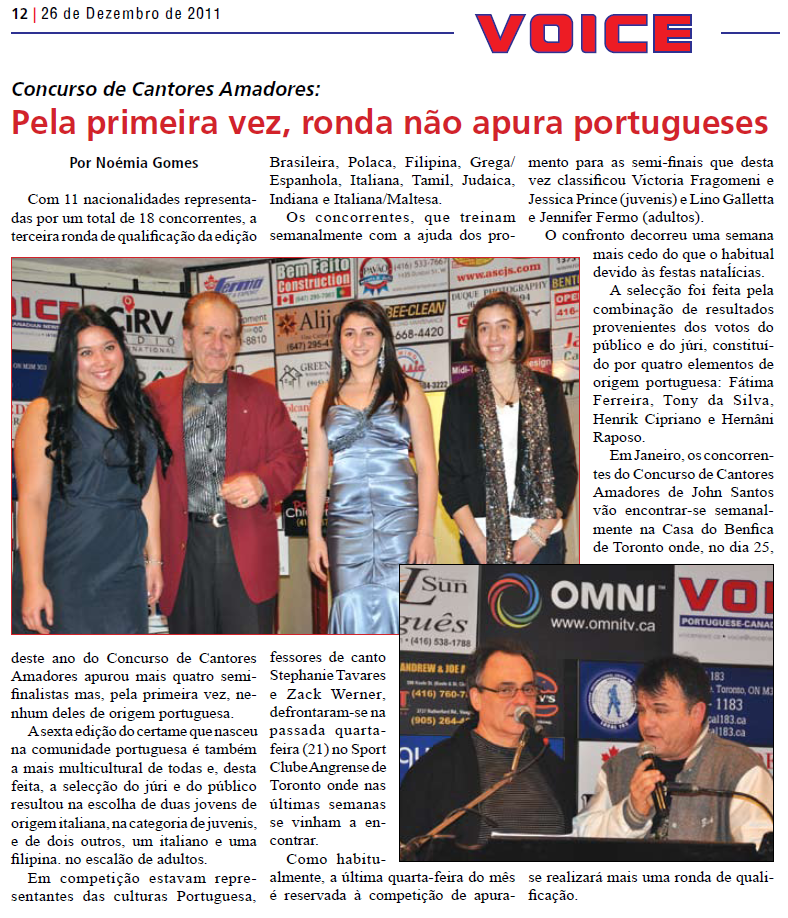 ASCJS on OMNI News - 3rd Qualifying Round - Dec. 21, 2011